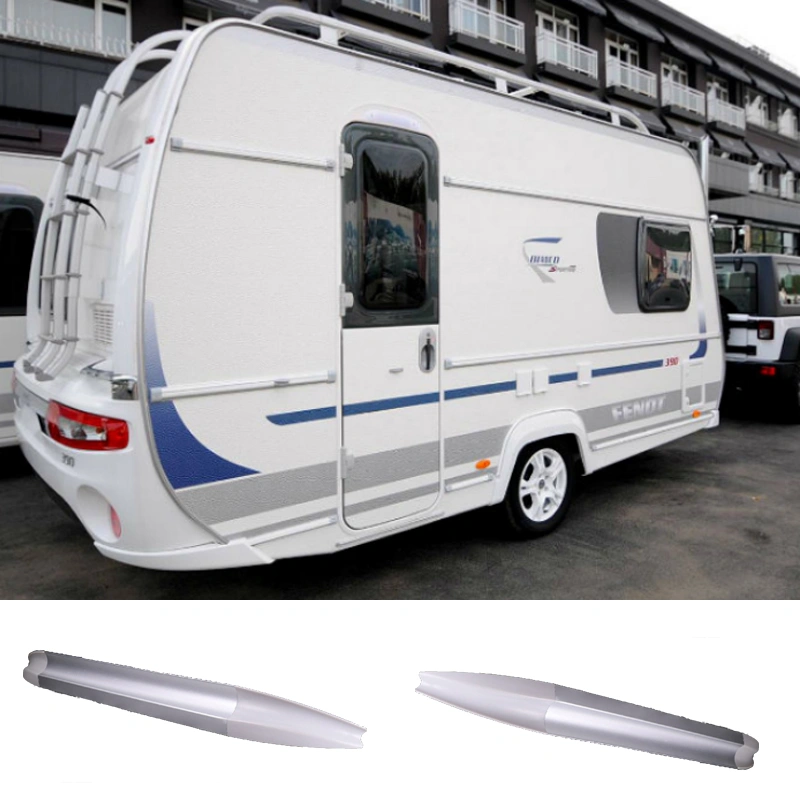 Ceiling  lights|Awning lights|Aluminum LED lights|LED light bar|USB charger|Power socket|Cables|Voltmeter Ammeter|Panel Mount|Others
The porch lamp is made of an aluminum profile lamp body, the two sides are made of ASA anti-ultraviolet plastic molding plugs, and the waterproof glue is designed.

DAMAVO ® is a professional manufacturer of Camper Porch Light, Trailer Porch Light, RV Porch Light Bulb. 
The light is used in doorways of RVs, hotels, awnings, etc., and provides lighting at night. The typical scene is at the door of the RV. Depending on the width of the door, different lengths can be selected for installation.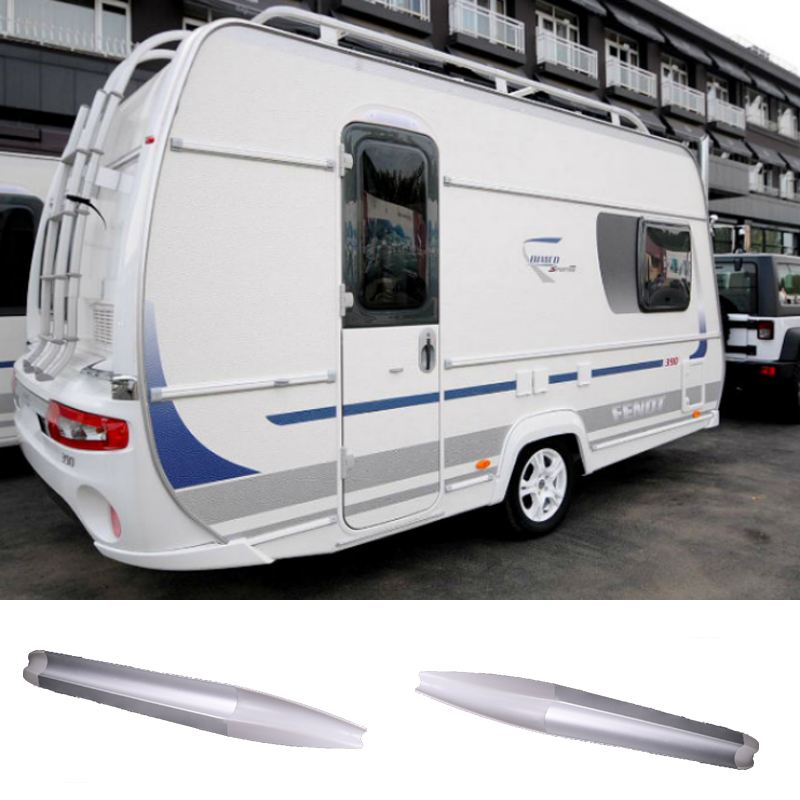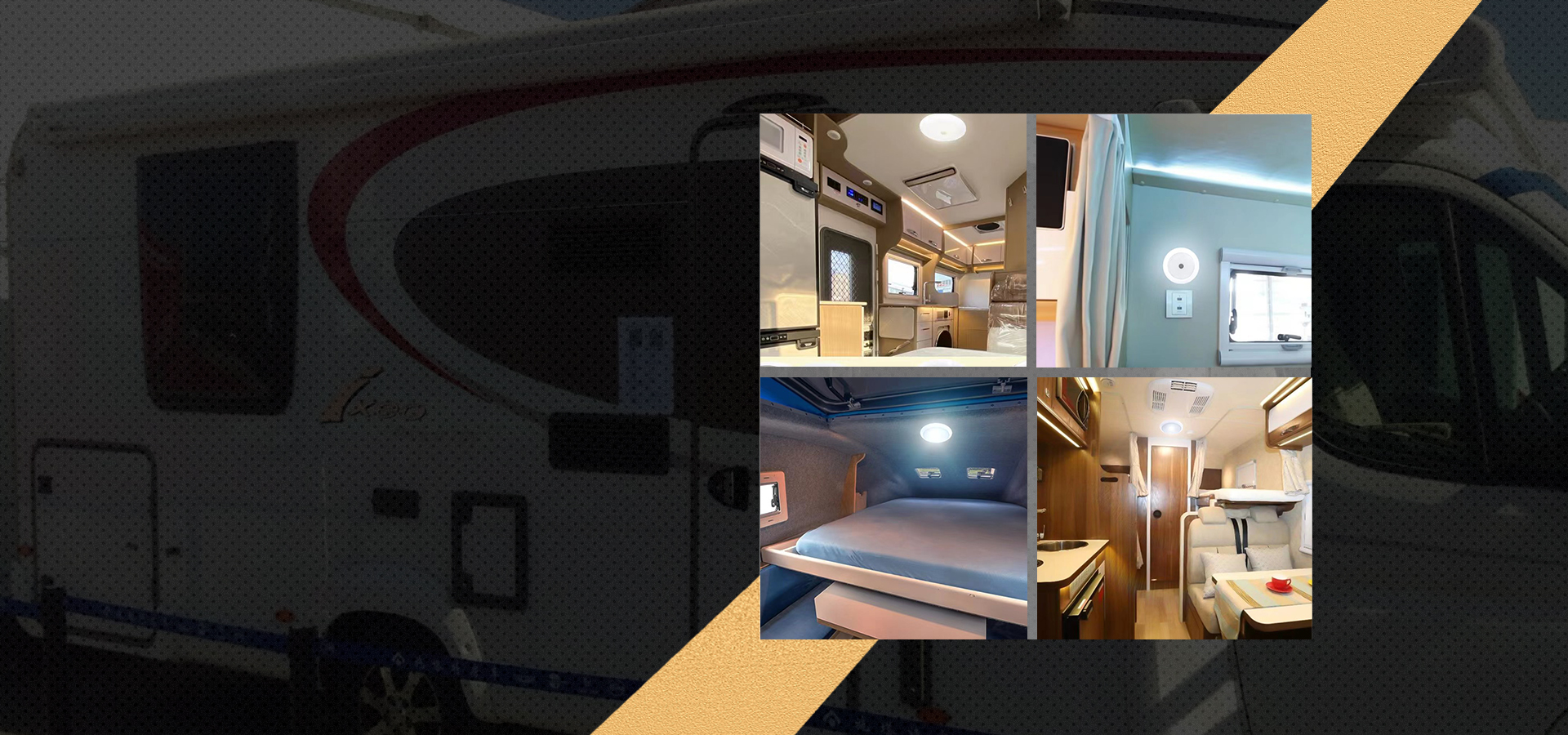 The top of the lamp body is designed with a rain drain groove. On rainy days or after washing the car, the water will be discharged to both sides through the drain groove to prevent rainwater from dripping directly in front of the door.The illumination angle of the lamp body adopts a 45-degree angle design to ensure that the light is slanted in front of the door. Make full use of the light. The light source adopts environmentally friendly LED lamp beads, which protect the environment and has a green light source. Meet the environmental protection requirements of energy saving and emission reduction.

Aluminum body + anti-ultraviolet ASA effectively prolongs the aging time of the lamp and has a longer service life. After installation, frequent replacement is not necessary.
The lampshade is made of light-diffusing PC material, and the light achieves the effect of a surface light source. The illumination range is extensive, and the light is not dazzling. It is a good companion for outdoor camping.
For more specifications and model details, please visit the company website:www.cableym.com.
 
DAMAVO ® always adheres to the customer-centric approach. It has 5 standardized production lines. Each production line is equipped with anti-static devices, independent laboratories, and perfect production service management systems, providing strong cooperation for customer brand promotion and product planning. The customer network extends to the world, exported to Europe, North America, South America, Japan and South Korea, Southeast Asian countries, to provide solutions and products for brand customers. Is a well-known customer supply chain manufacturer at home and abroad.