Ceiling  lights|Awning lights|Aluminum LED lights|LED light bar|USB charger|Power socket|Cables|Voltmeter Ammeter|Panel Mount|Others
How to customize DAMAVO® products?

Usually, we will ask you to provide basic product requirements, such as specification requirements, installation size requirements, whether waterproofing is required, etc. This will ensure that we can provide the best solution for custom products. Therefore, we know which structural design is the best fit. In addition, there is a product function section, and the DAMAVO® R&D team knows what best suits your requirements. In the meantime, we are developing process for car mobile charger, C cable charger, electric car fast charger.
Advantages of DAMAVO ® Custom Products
DAMAVO ® can provide one-stop service from design-molding-certification application-production-packaging to final transportation and shipment. Product development has a complete development process. The sales team closely communicates with customers to communicate project progress, from receiving customer needs to outputting complete production Documents are interlinked, the R&D team turns the customer's idea into an actual product, and the quality inspection team escorts the customer's product quality.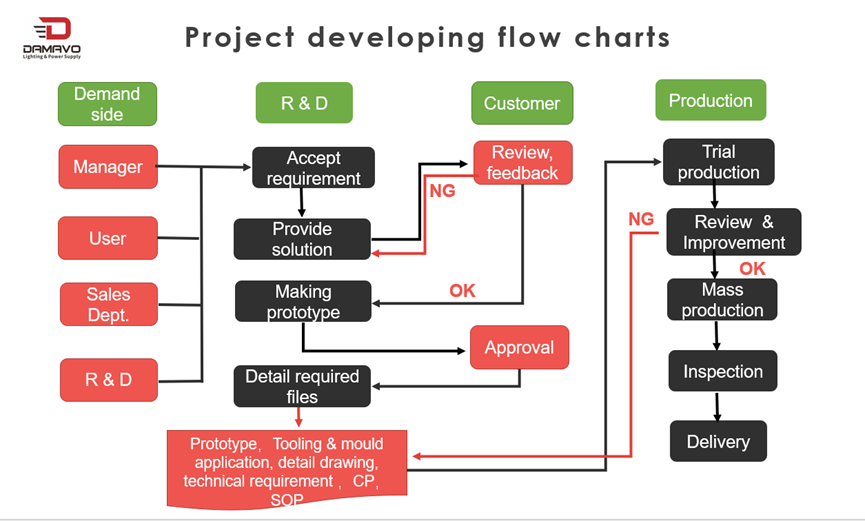 Factory manufacturing advantages of DAMAVO ®:
 Has more than 3,000 square meters of standard workshops and 6 standard production lines;

 Has a R&D team with more than 10 years of experience, management talents and service elites.

 With a strong and stable supply chain, many years of cooperation and large-scale procurement, strong cost advantages;

 Long-term cooperation with internationally renowned and reliable imported raw material suppliers, quality assurance;

 Powerful quality and documentary management system, interlocking, smooth process, ensuring delivery time;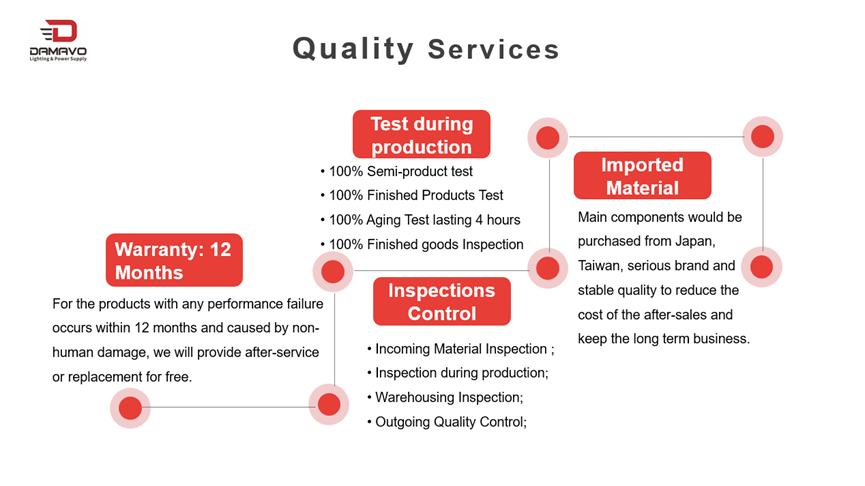 DAMAVO ® has more than 20 years of production experience, cooperates with well-known brands and car manufacturers in the industry, and has many years of professional product OEM experience, providing DAMAVO® with excellent products with stable quality and long cycle life.
Looking forward to cooperating with you! To see FAQ know more. or  Contact sales to start your inquiry! (0086) 752-5779666  or send E-mail to us!
Click the pictures below for more information about our products, start now!
 
DAMAVO ®
 was established in 2002. Our entrepreneurial mission: "Full of power, always light!".
We are specialized in manufacturing LED lights and power supply parts, such as ceiling lights, awning lights, strip lights, car power outlet, 18w charger, 12v plug adapter, power cables etc., which are widely used for RV, Trailer, Camper, Vans, Truck, Excavator, Heavy Vehicles, Train, High-speed train, Tractor, Agricultural Vehicles, Forklift, Golf Cart, Motorbike, Electro mobile, Marine, Hotel, Home furnishing material, Railway station, Airport, Aviation, Defense, Communal facilities, etc.
 


After years of development, it has built a safe, efficient, and stable production and sales system. It has gathered a group of elites with many years of industry experience. It is an IATF16949, ISO9001 certified, and a high-tech enterprise. We have obtained E-mark, RCM, R10, CE, ROHS, REACH, and other certifications.
 


DAMAVO ® has always adhered to customer-centricity. It has 5 standardized production lines. Each line is equipped with anti-static devices, an independent laboratory, and a complete production service management system to provide strong cooperation for customer brand promotion and product planning. The customer network extends to the whole world and is sold in Europe, North America, South America, Japan, South Korea, and Southeast Asian countries, Provide solutions and products for brand customers. It is a supply chain manufacturer of well-known domestic and foreign customers.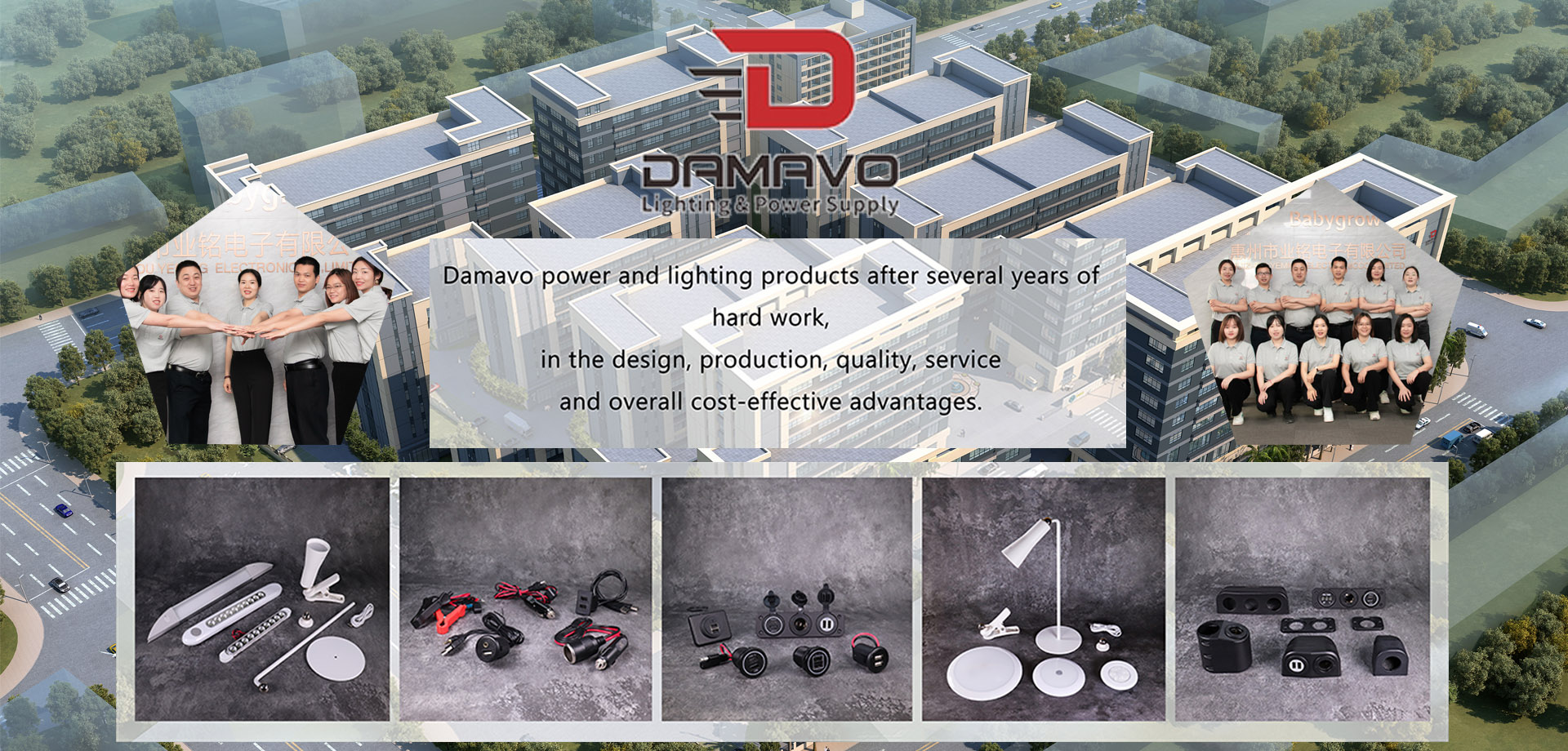 Looking forward to cooperating with you! To see FAQ know more. or  Contact sales to start your inquiry! (0086) 752-5779666  or send E-mail to us!