Ceiling  lights|Awning lights|Aluminum LED lights|LED light bar|USB charger|Power socket|Cables|Voltmeter Ammeter|Panel Mount|Others
The application of electric fetcher on lawn mower

More and more families use driving lawn mowers, especially in foreign countries; lawn mowers with a large area, high labor, and high efficiency have undoubtedly become standard.
The user purchased our YM1084 Tractor, Mower, Agricultural Vehicles 30 watt charger car charger fast charging electric appliance on the platform and installed it on the lawn mower. In addition to weeding, it is convenient for some devices with car plugs to obtain electricity for use.
The electrical appliance is made of nylon material with strong weather resistance, the metal part is made of brass alloy, which has good electrical conductivity, and the metal surface adopts electroplating technology to prevent oxidation.
The lawn mower can also be installed with our USB car charger equipped with a self-recovery cover, which can also charge the mobile phone during mowing. In this long weeding process, with the charger, you can enjoy the music on your phone, and you don't have to worry about the phone running out of power.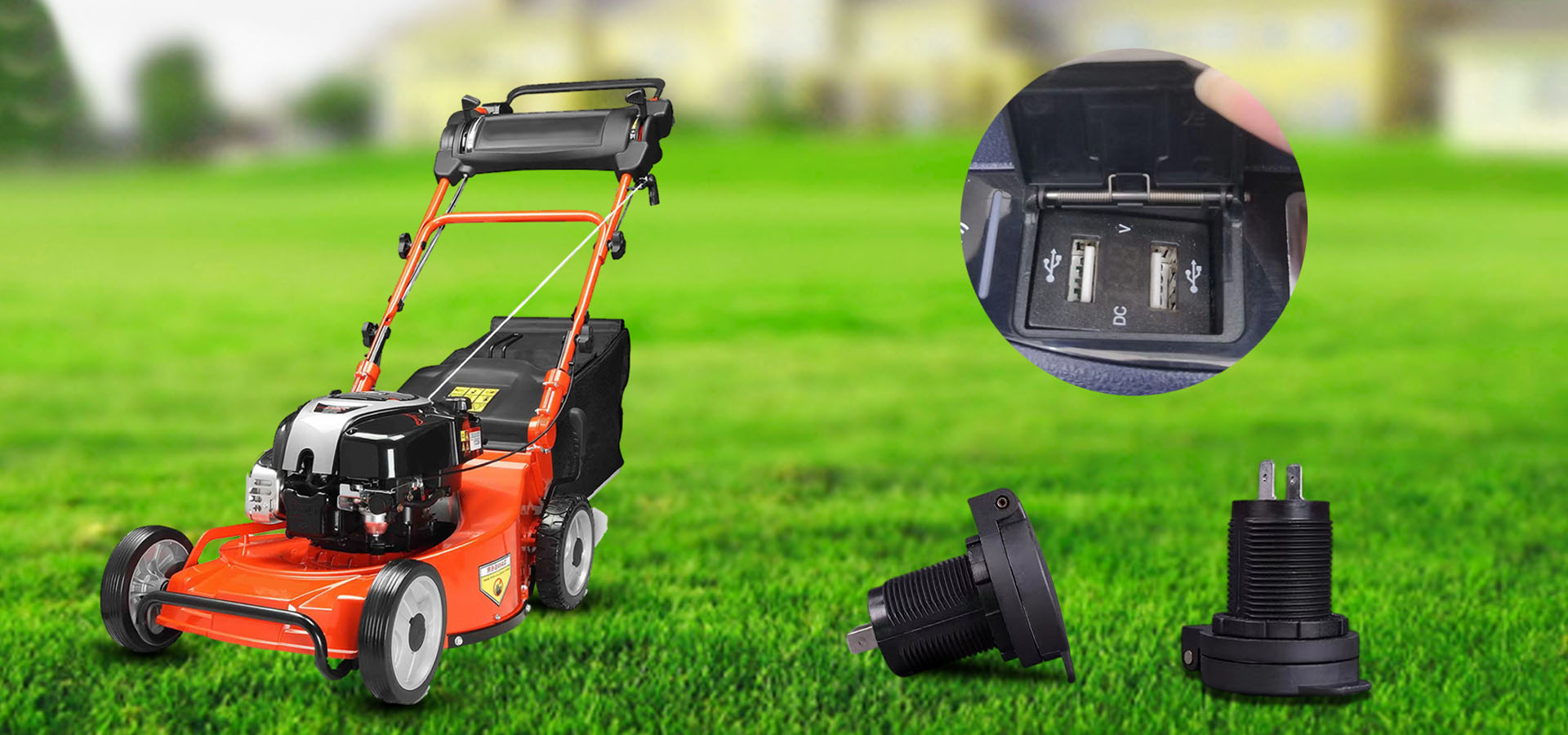 Our YML055 LED strip lights can also be installed at the front of the car.
The light is waterproof and sealed, so you don't have to worry about damage even if it is exposed to wind and rain.
The lamp body is designed with a reflector cup, and the light is concentrated. In the process of mowing, it can supplement the light and see the front more clearly.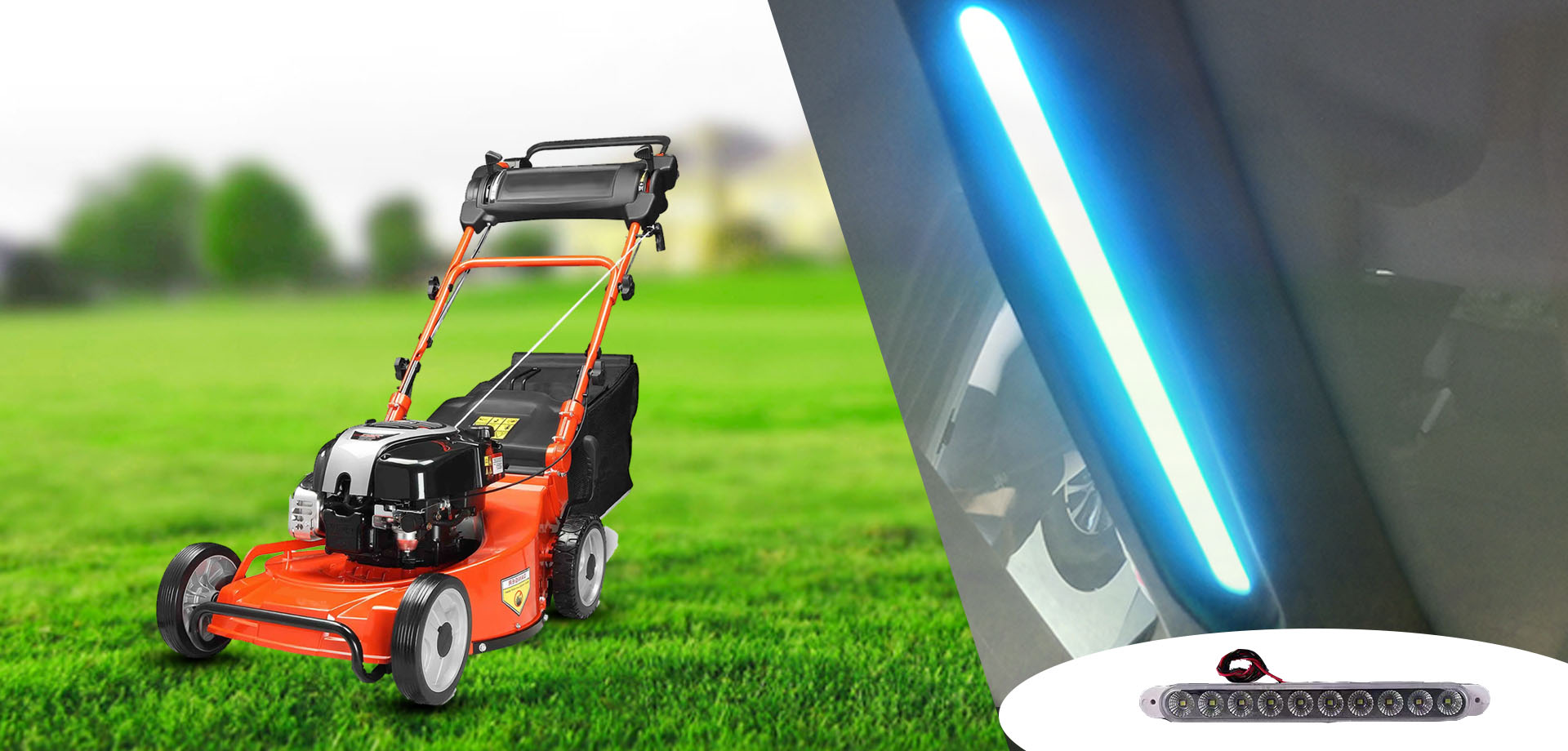 For more models, please visit the company's official website:www.cableym.com.
Looking forward to cooperating with you! To see FAQ know more. or  Contact sales to start your inquiry! (0086) 752-5779666  or send E-mail to us!
Click the pictures below for more information about our products, start now!
 
DAMAVO ®
 was established in 2002. Our entrepreneurial mission: "Full of power, always light!".
We are specialized in manufacturing LED lights and power supply parts, such as ceiling lights, awning lights, strip lights, car power outlet, 30 watt charger, 30w charger, car charger fast charging, power cables etc., which are widely used for RV, Trailer, Camper, Vans, Truck, Excavator, Heavy Vehicles, Train, High-speed train, Tractor, Agricultural Vehicles, Forklift, Golf Cart, Motorbike, Electro mobile, Marine, Hotel, Home furnishing material, Railway station, Airport, Aviation, Defense, Communal facilities, etc.
 


After years of development, it has built a safe, efficient, and stable production and sales system. It has gathered a group of elites with many years of industry experience. It is an IATF16949, ISO9001 certified, and a high-tech enterprise. We have obtained E-mark, RCM, R10, CE, ROHS, REACH, and other certifications.
 


DAMAVO ® has always adhered to customer-centricity. It has 5 standardized production lines. Each line is equipped with anti-static devices, an independent laboratory, and a complete production service management system to provide strong cooperation for customer brand promotion and product planning. The customer network extends to the whole world and is sold in Europe, North America, South America, Japan, South Korea, and Southeast Asian countries, Provide solutions and products for brand customers. It is a supply chain manufacturer of well-known domestic and foreign customers.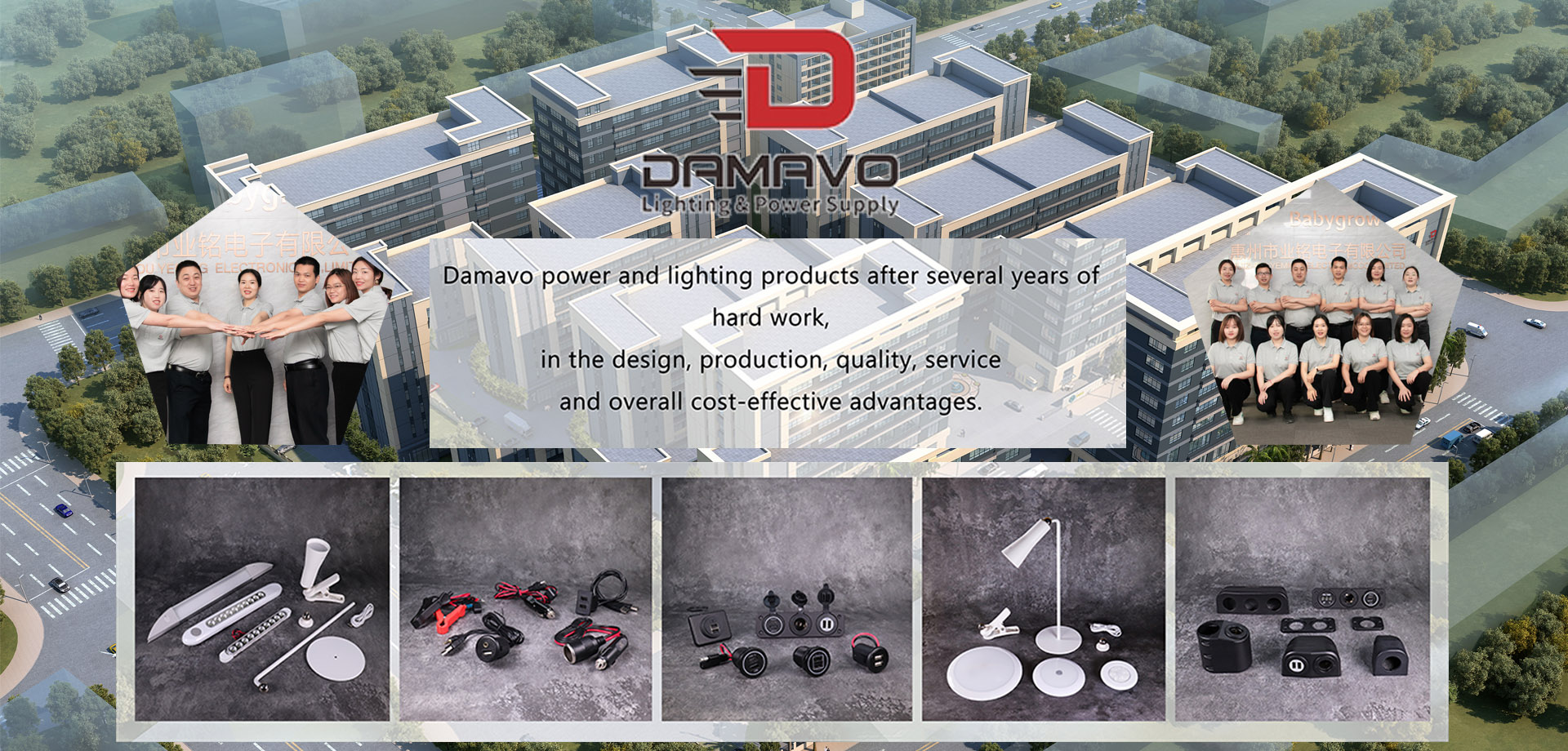 Looking forward to cooperating with you! To see FAQ know more. or  Contact sales to start your inquiry! (0086) 752-5779666  or send E-mail to us!