Ceiling  lights|Awning lights|Aluminum LED lights|LED light bar|USB charger|Power socket|Cables|Voltmeter Ammeter|Panel Mount|Others
OEM service DAMAVO®
OEM- Original Equipment Manufacturer
Professional to undertake OEM processing and production for the LED lighting and power supply brand cultivation experts.
It specializes in creating its own brand for LED lighting & power supply manufacturers in RV, bus, building materials and other fields. Entrust the development of complex brand products to DAMAVO ®, and you can focus on the brand marketing.
DAMAVO ® Company is located in Huizhou, Guangdong, China. It is an electronic product manufacturing enterprise integrating design, development and production. Since its establishment in 2002, the company has been committed to developing electronic products. So far, it has a production plant area of more than 3,000 square meters and 6 professional production lines, providing standard and high-quality manufacturing support for your products.
Our advantage:
Manufacturing advantages:
Has more than 3,000 square meters of standard workshops and 6 standard production lines;
Has an R&D team with more than 10 years of experience, management talents and service elites.
With a strong and stable supply chain, many years of cooperation and large-scale procurement, substantial cost advantages;
Long-term cooperation with internationally renowned and reliable imported raw material suppliers, quality assurance;
Powerful quality and documentary management system, interlocking, a smooth process, ensuring delivery time;
Excellent quality: Long-term cooperation with internationally renowned and reliable raw material suppliers, quality assurance, and quality problems, DAMAVO® is fully responsible.
Fast delivery: regular products will be delivered on time within 15 days, urgent orders will be delivered within 7 days, and those who do not deliver on time will be subject to penalties for delayed delivery.
Full service: from research, design, research and development, production of a one-stop custom-made own-brand product line for you.
Before brand development: market analysis, selling point refinement
In product development: product design, packaging selection
After brand development: market entry marketing plan, customer resource information sharing, promotion resource information sharing, etc.
In brand marketing:
Product upgrading
Concept innovation and other product extension and innovation
Providing market analysis
The collision of ideas
Information sharing throughout the process
Achievement of the brand: to ensure that the brand has a leading position in the market, is unique, has vital inherent innovation, and has a high return on investment.
Safety products: All products comply with industry and international standards and have obtained, E-MARK, R10, R118, FCC, CE, EN45545, EN50155, RHOS, REACH appearance, utility model software patent certificates and other certifications.

Innovation advantage: high-speed information collection, R&D department innovates 10-20 new products every month for customers to choose from.
Our processing background
20 years of design, development, and production of electronic product production enterprises
ISO 9001:2015, IATF16949 quality management system certification enterprise
high-tech enterprises
SGS certified supplier
Won the "multiple appearance, utility model software patent certificate" enterprise
Won the "multiple ROHS" certification enterprise
Long-term partners of many well-known brands in the industry (due to the principle of confidentiality, it is not convenient to display customer brands, please understand)

We continue to exceed customer expectations. We dare to explore and forge ahead.
Accompany you, help LED lighting & power supply manufacturing, and accelerate the world's innovative manufacturing area

.

Looking forward to cooperating with you! To see FAQ know more. or  Contact sales to start your inquiry! (0086) 752-5779666  or send E-mail to us!

Click the pictures below for more information about our products, start now!

DAMAVO ® was established in 2002. Our entrepreneurial mission: "Full of power, always light!".

We are specialized in manufacturing LED lights and power supply parts, such as ceiling lights, awning lights, strip lights, USB charger, Car port charger, Car charger port, Android charger type c, power cables etc., which are widely used for RV, Trailer, Camper, Vans, Truck, Excavator, Heavy Vehicles, Train, High-speed train, Tractor, Agricultural Vehicles, Forklift, Golf Cart, Motorbike, Electro mobile, Marine, Hotel, Home furnishing material, Railway station, Airport, Aviation, Defense, Communal facilities, etc.

After years of development, it has built a safe, efficient, and stable production and sales system. It has gathered a group of elites with many years of industry experience. It is an IATF16949, ISO9001 certified, and a high-tech enterprise. We have obtained E-mark, RCM, R10, CE, ROHS, REACH, and other certifications.

DAMAVO ® has always adhered to customer-centricity. It has 5 standardized production lines. Each line is equipped with anti-static devices, an independent laboratory, and a complete production service management system to provide strong cooperation for customer brand promotion and product planning. The customer network extends to the whole world and is sold in Europe, North America, South America, Japan, South Korea, and Southeast Asian countries, Provide solutions and products for brand customers. It is a supply chain manufacturer of well-known domestic and foreign customers.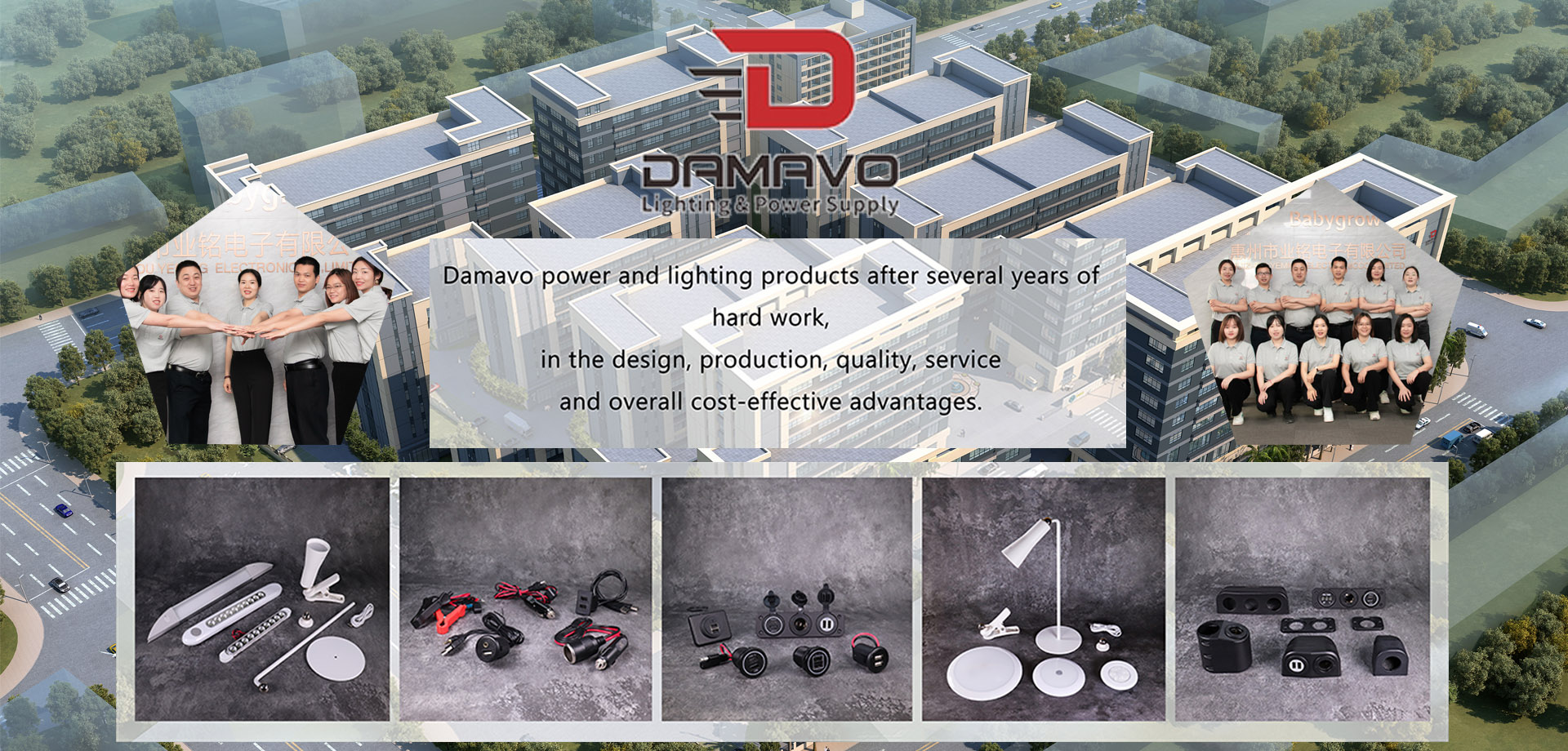 Looking forward to cooperating with you! To see FAQ know more. or  Contact sales to start your inquiry! (0086) 752-5779666  or send E-mail to us!