Ceiling  lights|Awning lights|Aluminum LED lights|LED light bar|USB charger|Power socket|Cables|Voltmeter Ammeter|Panel Mount|Others
A country purchased YM1236 & Ceiling lights and installed it on Bus
From the business office, I learned that a national bus group purchased a large number of our YM1236 surface-mounted car chargers and installed a car charger on each row of seats to facilitate the charging of passengers when sitting in the car.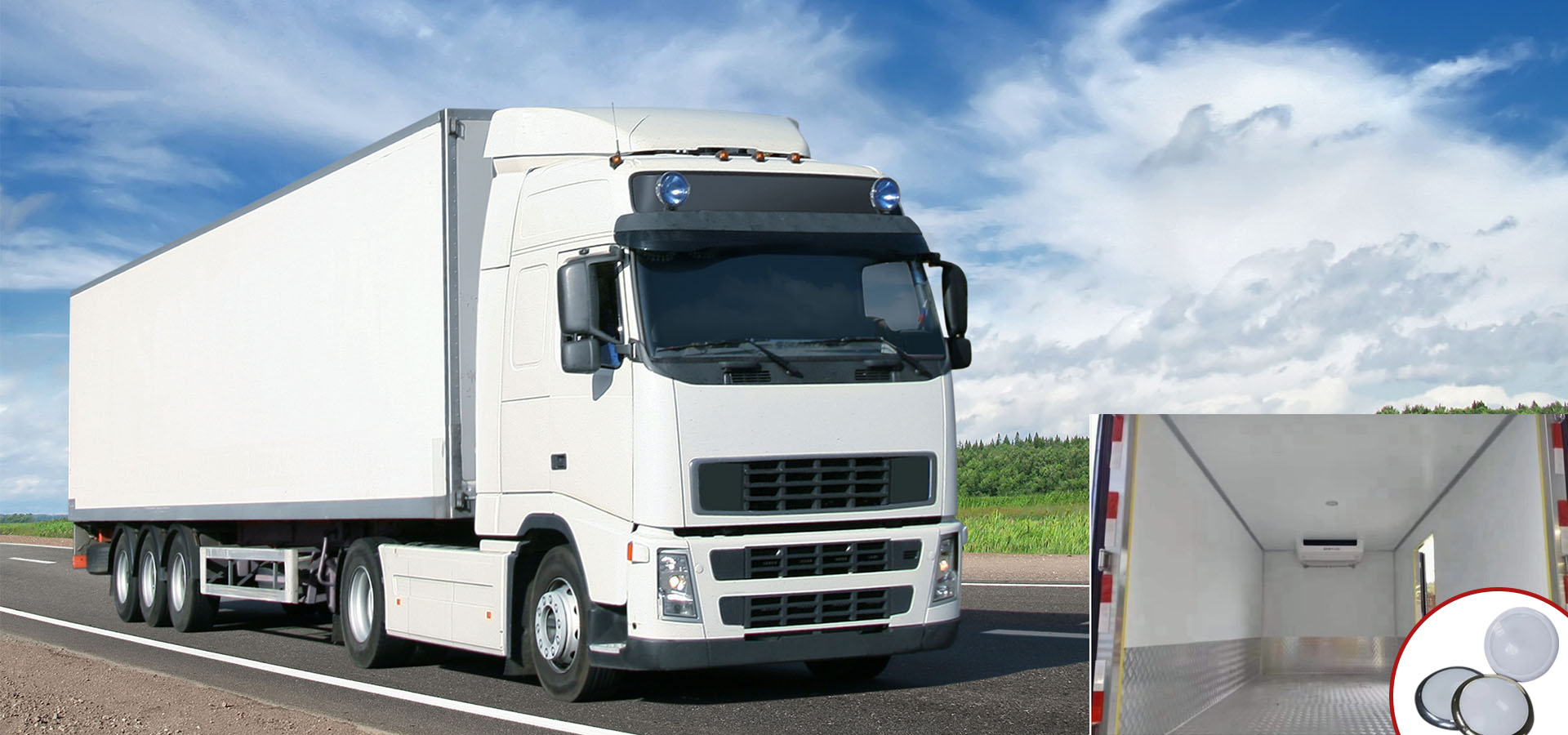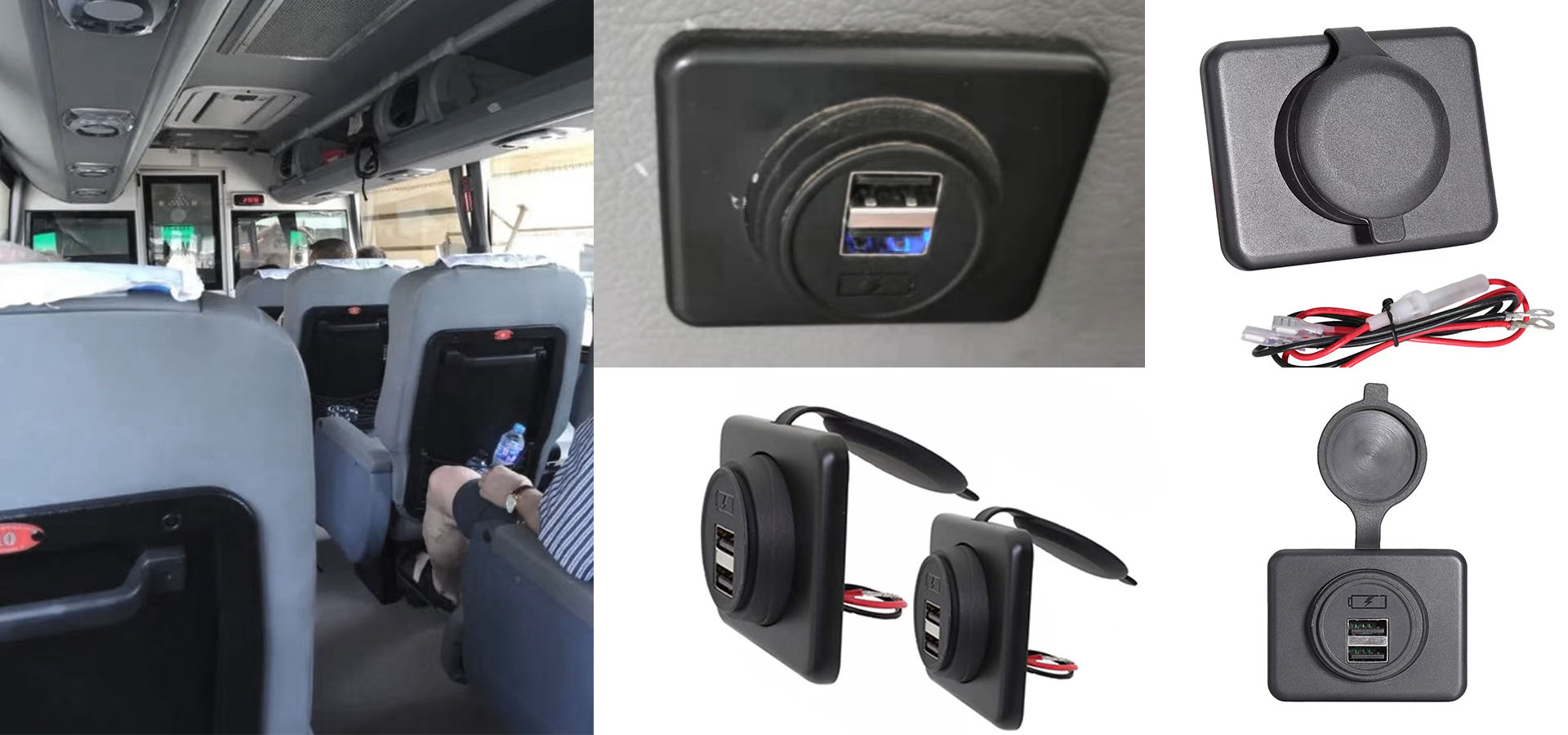 This surface-mount car charge is ideal for use on buses and is easy to install without removing large interiors. Because there is no need to dig a large assembly hole, disassembly and assembly are convenient for future maintenance.
This kind of charging is suitable for installation on the side of the seat, the luggage rack on the top of the seat, the air conditioning outlet, the back of the seat, and the armrest side of the seat.


The installation method is to open a threading hole wiring in the car body. The car charger is mainly locked on the surface by screws and then covered with a cover to cover the screw hole to achieve rapid installation and disassembly.
This is an efficient car charge; welcome to experience. For more models of car charging, please log on to our official website to browse.
Looking forward to cooperating with you! To see FAQ know more. or  Contact sales to start your inquiry! (0086) 752-5779666  or send E-mail to us!
Click the pictures below for more information about our products, start now!
DAMAVO ®
 was established in 2002. Our entrepreneurial mission: "Full of power, always light!".
We are specialized in manufacturing LED lights and power supply parts, such as ceiling lights, awning lights, strip lights, car power outlet, 12v usb car socket, 12v usb socket surface mount, usb charger for car etc., which are widely used for RV, Trailer, Camper, Vans, Truck, Excavator, Heavy Vehicles, Train, High-speed train, Tractor, Agricultural Vehicles, Forklift, Golf Cart, Motorbike, Electro mobile, Marine, Hotel, Home furnishing material, Railway station, Airport, Aviation, Defense, Communal facilities, etc.

After years of development, it has built a safe, efficient, and stable production and sales system. It has gathered a group of elites with many years of industry experience. It is an IATF16949, ISO9001 certified, and a high-tech enterprise. We have obtained E-mark, RCM, R10, CE, ROHS, REACH, and other certifications.

DAMAVO ® has always adhered to customer-centricity. It has 5 standardized production lines. Each line is equipped with anti-static devices, an independent laboratory, and a complete production service management system to provide strong cooperation for customer brand promotion and product planning. The customer network extends to the whole world and is sold in Europe, North America, South America, Japan, South Korea, and Southeast Asian countries, Provide solutions and products for brand customers. It is a supply chain manufacturer of well-known domestic and foreign customers.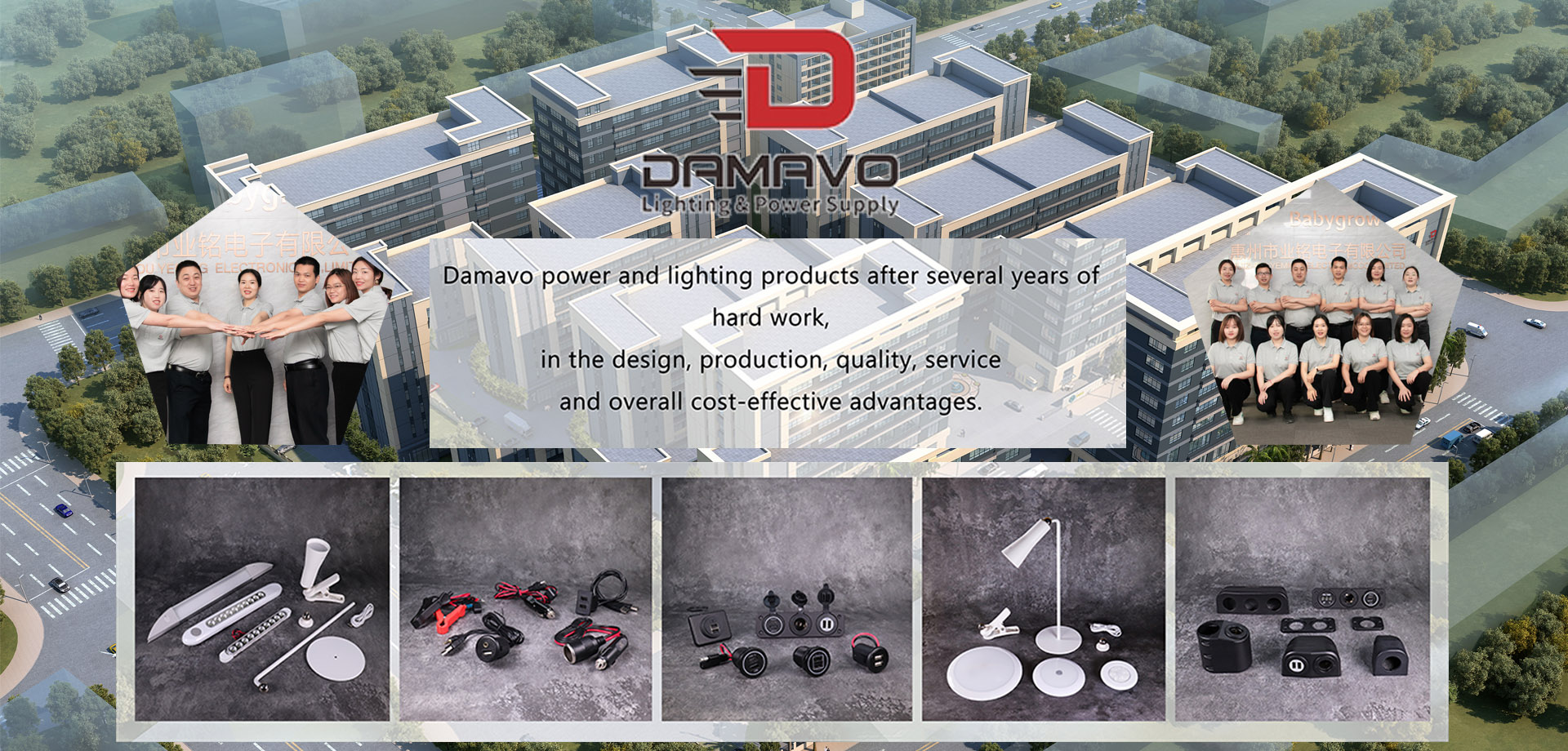 Looking forward to cooperating with you! To see FAQ know more. or  Contact sales to start your inquiry! (0086) 752-5779666  or send E-mail to us!