Ceiling  lights|Awning lights|Aluminum LED lights|LED light bar|USB charger|Power socket|Cables|Voltmeter Ammeter|Panel Mount|Others
How to use LED strips
The light bar is another name for the light strip, which is also named because of its shape. Just like Chinese hieroglyphs, they are derived by taking their shapes and adding the associated materials. Common names are Great Wall light bar, LED light bar, LED soft light bar, light bar, FPC light bar, and so on.
A Flexible LED strip uses FPC as an assembled circuit board, with a PATCH package of LEDs for assembly, every 1 or 3 lights for a unit and every 50 cm for a large unit. The thickness of the product is only about 2mm, which does not take up space; The general specifications are 36 LEDs (single row) and 72 LEDs (double row) and 60 LEDs (single row), and 120 LEDs (double row) with a length of 50 cm. There are also 60cm, 80cm, etc., and different users have different specifications.
And it can be cut at will, or it can be arbitrarily extended without affecting the glow. The FPC material is soft, can be bent, folded, and winded at will, and can be moved and retracted in three-dimensional space without breaking. Suitable for irregular places and small spaces to use, but also because it can be arbitrarily bent and wound, it is DC 12V power supply, low power consumption, silicone potting, luminous color is gorgeous, uniform color mixing, not easy to damage, beautiful appearance, safe and reliable, simple installation
Peculiarity
1, soft, can curl like a wire,
2, can cut and extend,
3, the bulb and circuit are entirely wrapped in flexible plastic, insulation, waterproof performance is good, safe to use,
4. Strong weather resistance,
5, not easy to rupture, long service life,
6. Easy to make graphics, text, and other shapes;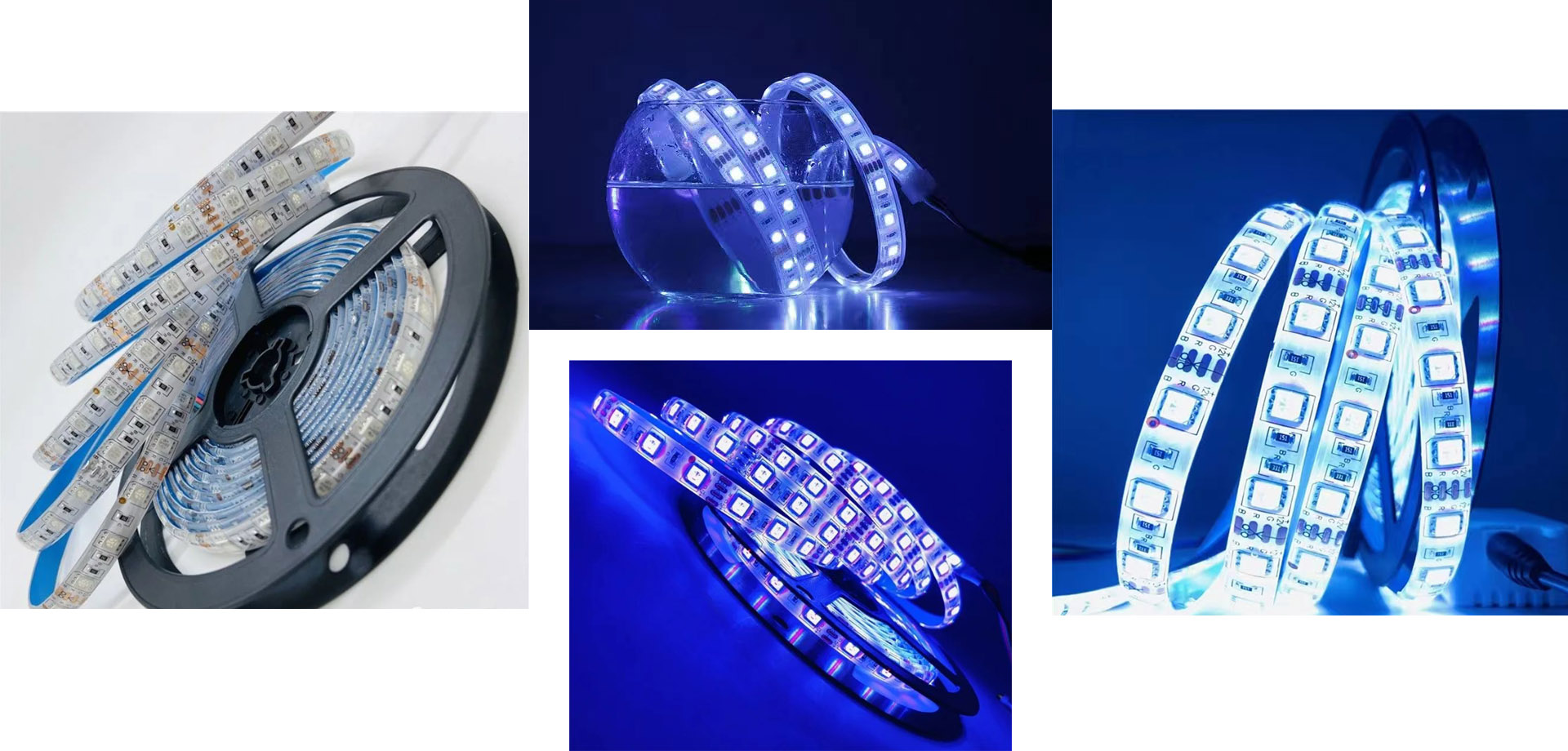 Merit soft light bars also have the essential advantages of being a lamp:
The luminous color is variable and dimmable.
The color change can be controlled.
The effect of monochrome and RGB can be selected.
Bring colorful visual effects to the environment.
Looking forward to cooperating with you! To see FAQ know more. or  Contact sales to start your inquiry! (0086) 752-5779666  or send E-mail to us!
Click the pictures below for more information about our products, start now!