Ceiling  lights|Awning lights|Aluminum LED lights|LED light bar|USB charger|Power socket|Cables|Voltmeter Ammeter|Panel Mount|Others
IDM service DAMAVO®
IDM stands for Design, Idea, Maker. This is DAMAVO ®'s customized LED lighting & power supply service for VIP customers.
Firstly, your competitor sells the same product as you, reducing your profit and share.
You don't have to worry, DAMAVO ® can provide you with an exclusive IDM project to increase your competitive advantage.
Secondly, you have some excellent ideas and are worried that the factory cannot meet your requirements in terms of technology.
You can rest assured that DAMAVO® has an R&D team with rich experience and strong R&D ability, we can meet your needs.
We welcome you to share your new product plan. Our R&D team will design it according to the market and your needs. We will finish 10-20 designs every month and choose 2-3 best designs to arrange the mockup.
We will send you complete product design documents and specifications, develop new products together with you, and constantly communicate with you during the development process to revise opinions and suggestions.
Thirdly, worry about the long development cycle, resulting in missing the peak sales period.
Rest assured, we promise to ship within 100 days. (45 days for mold + 25 days for sample + 30 days for production)
Fourthly, product development does not conform to industry or international standards, which leads buyers to improve products later, thereby increasing procurement management costs and delaying product launch time.
You can rest assured that we cooperate with very professional mold companies in the industry to develop products according to market demands, so you don't need to worry about mold quality and the time required.
We have an independent and perfect laboratory, a complete and standardized quality department and system, so you don't need to worry about quality problems.
We have obtained CCC, ISO 9001:2015, IATF16949 quality management system certification, and each process is strictly required to match the quality management system.
Our products are in line with ROHS&REACH requirements and have obtained a number of ROHS inspection certifications.
Our products have also obtained E-MARK, R10, R118, FCC, CE, EN45545, EN50155, RHOS, REACH appearance, utility model software patent certificates and other certifications.
Fifthly, the product design documents are incomplete, or the format does not match, and the product pictures and other graphic promotional materials are of poor quality.
You don't have to worry, at DAMAVO®, we will render for our IDM project, and once you are interested in this model, we will provide full details in one go.
How does DAMAVO®'s product process work?
Market research---40 new product designs---select 2 designs---obtain customer feedback form, improve and optimize. Whether the customer joins -- the customer pays a 10% deposit for the product and can start new products with exclusive local sales rights -- make a sample -- send the sample to the customer for confirmation -- the customer pays a 30% deposit -- mass production.
What are the advantages of VIP customers working with DAMAVO®?
The purchase price is kept confidential;

Have a competitive advantage in the market;

Your idea can come ture;

Your brand is up to you. You don't have to wait or look for other products;

The brand image is improved;

Higher profit margins.

Increase market share.
Looking forward to cooperating with you! To see FAQ know more. or  Contact sales to start your inquiry! (0086) 752-5779666  or send E-mail to us!
Click the pictures below for more information about our products, start now!
DAMAVO ® was established in 2002. Our entrepreneurial mission: "Full of power, always light!".
We are specialized in manufacturing LED lights and power supply parts, such as ceiling lights, awning lights, strip lights, car power outlet, Car USB, car USB adapter, motorcycle USB charger, power cables etc., which are widely used for RV, Trailer, Camper, Vans, Truck, Excavator, Heavy Vehicles, Train, High-speed train, Tractor, Agricultural Vehicles, Forklift, Golf Cart, Motorbike, Electro mobile, Marine, Hotel, Home furnishing material, Railway station, Airport, Aviation, Defense, Communal facilities, etc.

After years of development, it has built a safe, efficient, and stable production and sales system. It has gathered a group of elites with many years of industry experience. It is an IATF16949, ISO9001 certified, and a high-tech enterprise. We have obtained E-mark, RCM, R10, CE, ROHS, REACH, and other certifications.

DAMAVO ® has always adhered to customer-centricity. It has 5 standardized production lines. Each line is equipped with anti-static devices, an independent laboratory, and a complete production service management system to provide strong cooperation for customer brand promotion and product planning. The customer network extends to the whole world and is sold in Europe, North America, South America, Japan, South Korea, and Southeast Asian countries, Provide solutions and products for brand customers. It is a supply chain manufacturer of well-known domestic and foreign customers.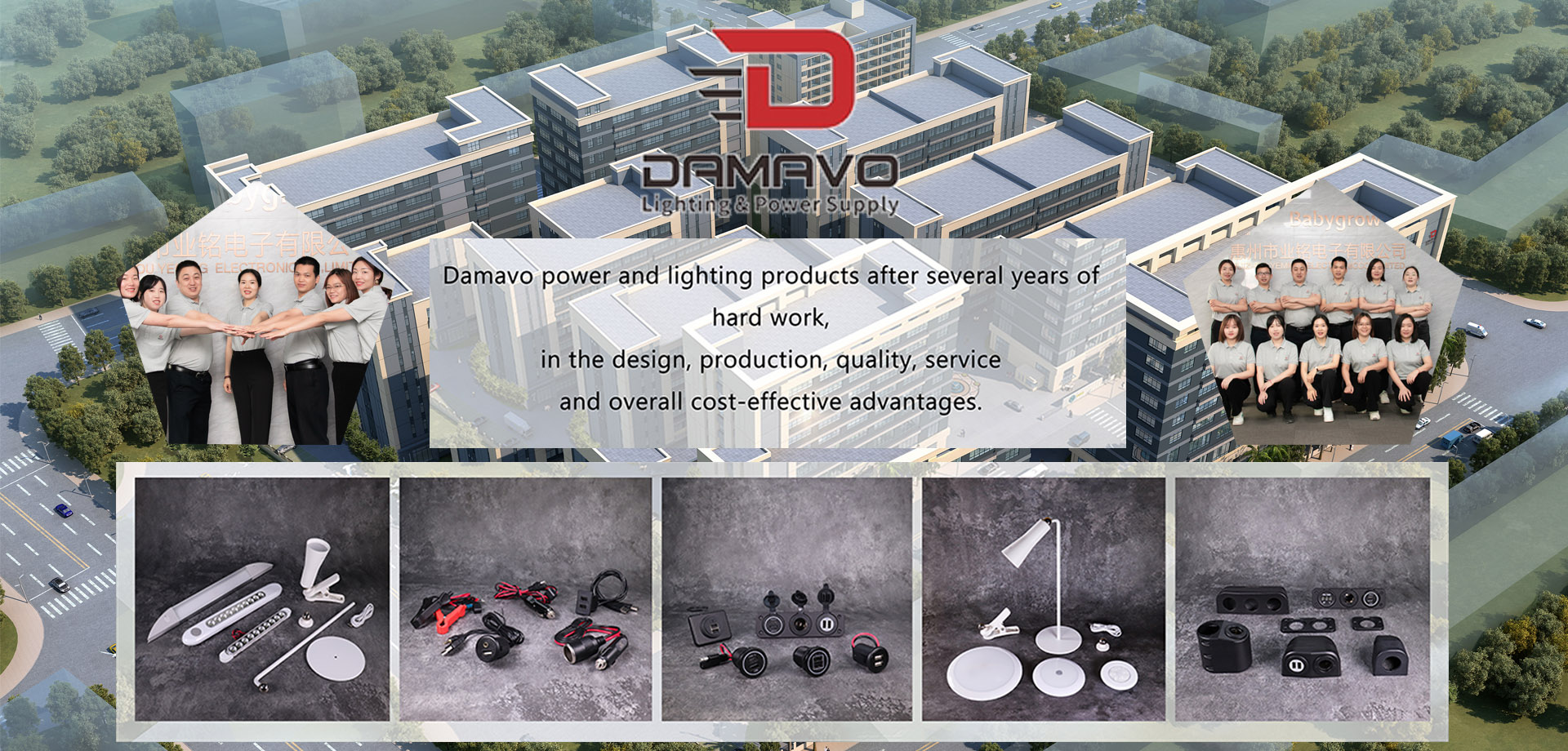 Looking forward to cooperating with you! To see FAQ know more. or  Contact sales to start your inquiry! (0086) 752-5779666  or send E-mail to us!