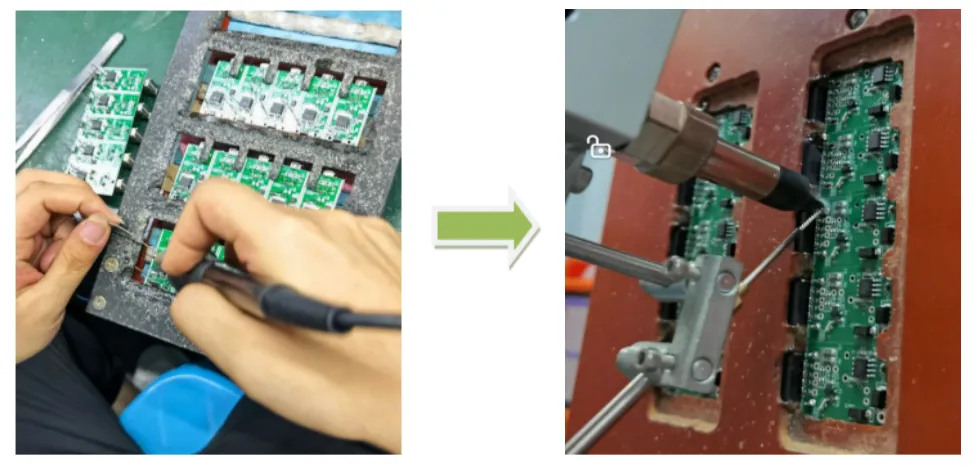 Due to the increasing labor cost and workforce shortage in modern society, many production factories are challenging to produce, so we choose automatic production. At the same time, our company has gradually realized some automatic production processes. An automatic soldering machine now produces the artificial soldering iron.

DAMAVO ® is a professional manufacturer with Automation workshop Car 12 Volt Outlet, Automotive Voltmeter, 12V Light Bar.

In production, it is found that automatic production has six advantages over manual production: 1. Higher production efficiency and stable production capacity; 2. Improve product quality, and each solder joint of the soldered product is complete and stable in quality; 3. Computer program control only needs a professional to adjust the program to produce, whether a novice or a skilled one; 4. The process modification is flexible, saving a lot of time for personnel training; 5. It reduces the production cost and the loss of tools; 6. Can save some labor costs.

DAMAVO ® company is now using some of the realized processes to automate production, which can meet the needs of customers' output and ensure stable quality.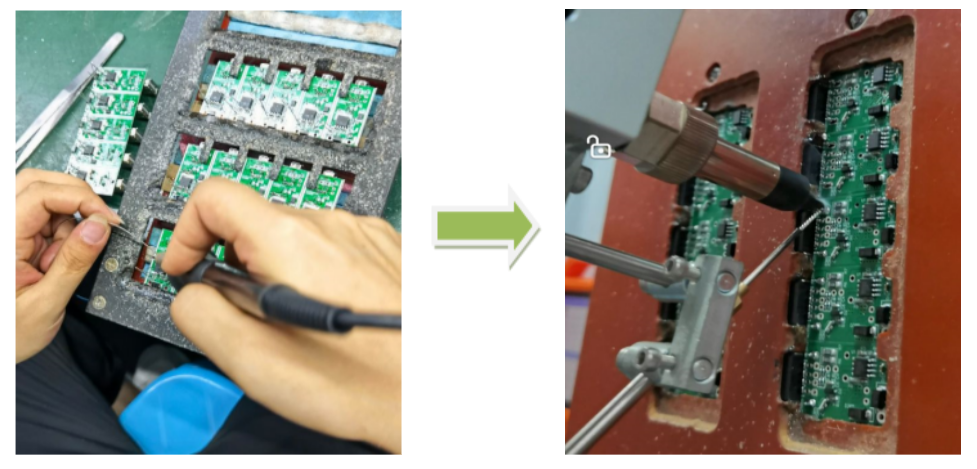 DAMAVO ® always adheres to the customer-centric approach. It has 5 standardized production lines. Each production line is equipped with anti-static devices, independent laboratories, and perfect production service management systems, providing strong cooperation for customer brand promotion and product planning. The customer network extends to the world, exported to Europe, North America, South America, Japan and South Korea, Southeast Asian countries, to provide solutions and products for brand customers. Is a well-known customer supply chain manufacturer at home and abroad.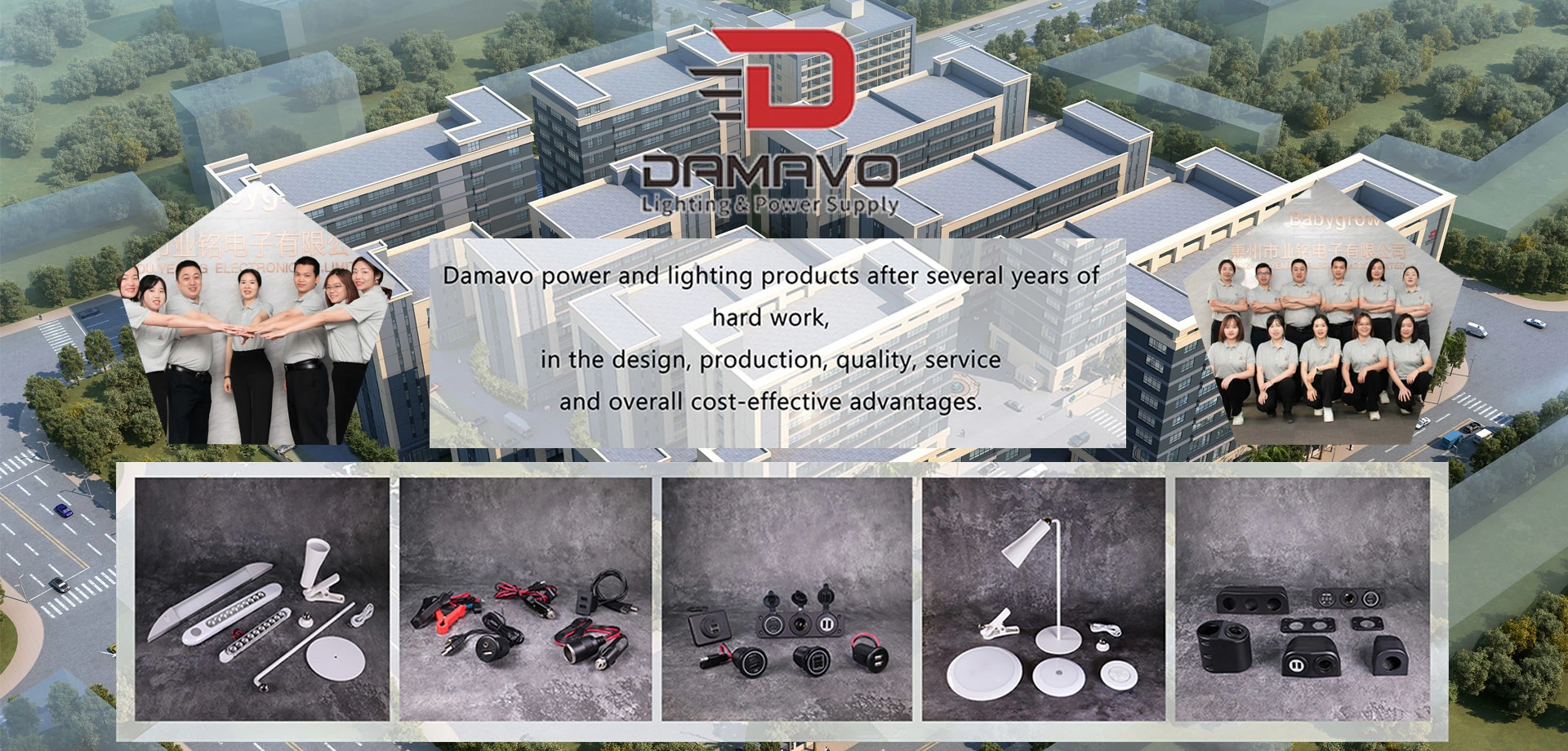 Looking forward to cooperating with you! To see FAQ know more. or  Contact sales to start your inquiry! (0086) 752-5779666  or send E-mail to us!