There are many data lines in the market, of course,
DAMAVO ®
There are also many types of data lines produced. Today, the author and everyone analyze the cheap and beautiful
nylon braided usb cable
: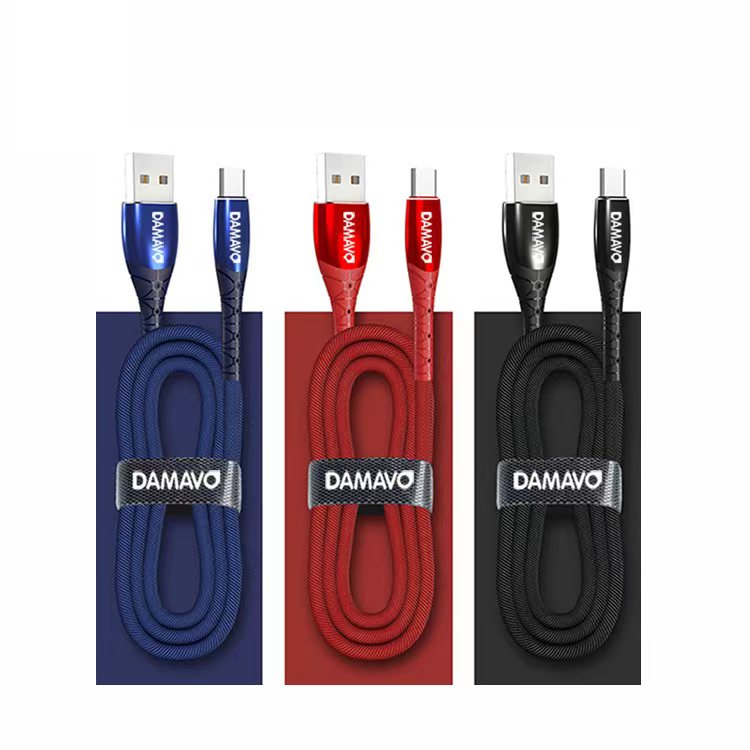 1. The appearance is beautiful. The nylon braided usb cable can change the color, texture and add other colors on the line. Compared with other types of data lines, the color is single, and other colors cannot be added on the line.
2. The braided usb cable feels good. Because the nylon material is very soft, it feels very comfortable. Equipped with aluminum alloy plug shell, it can resist rust and oxidation, and it can be charged through the interface of sensitive adaptive equipment.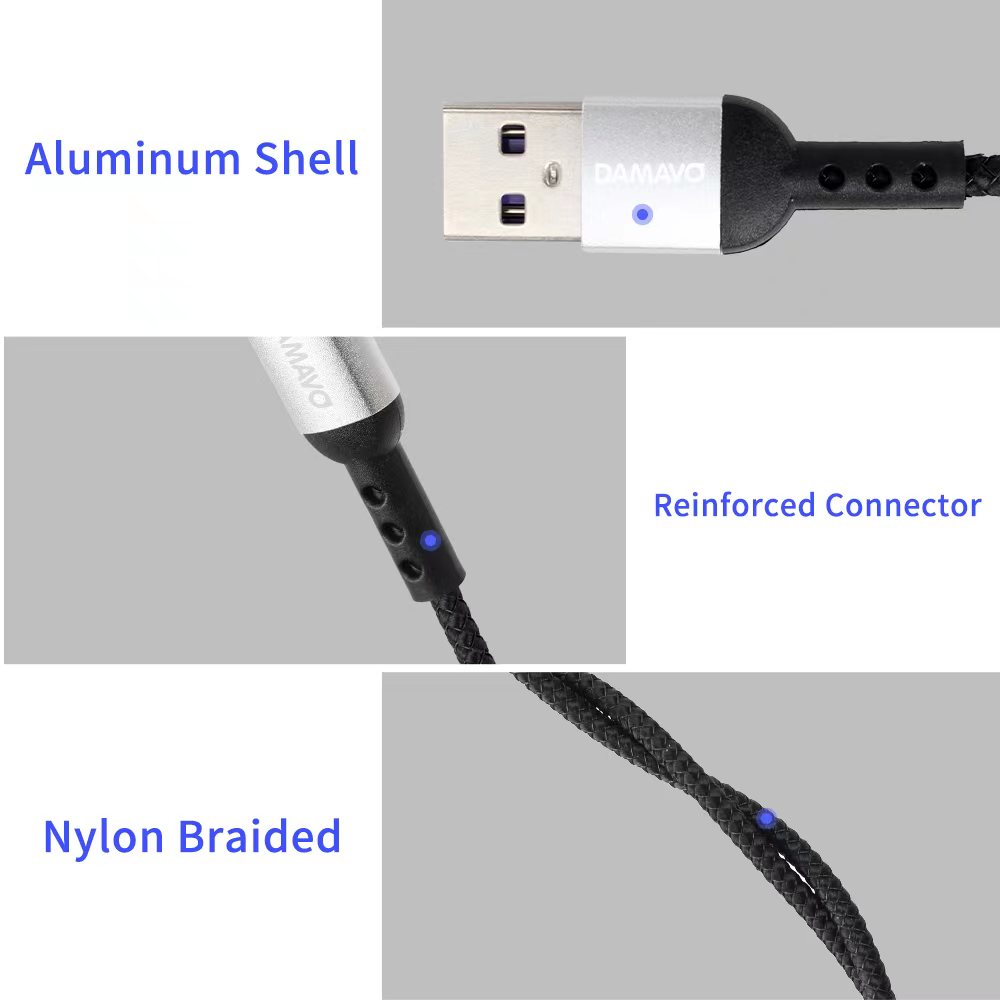 3. 3D alloy+nylon braid is flexible inside and tough outside, without fear of harsh bending. It is not easy to break after 6000 bending life tests. 118 pure copper wires are thick enough to support 2A large current.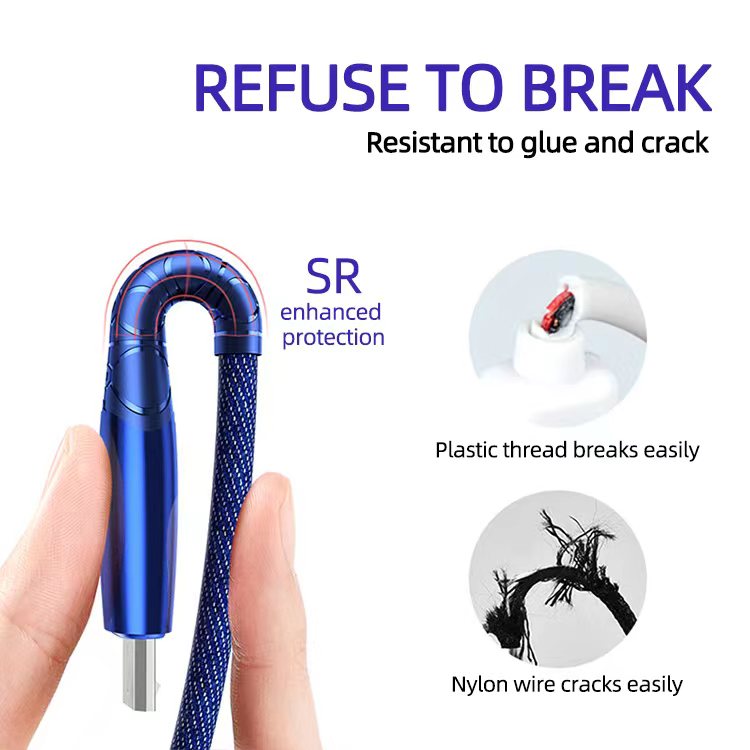 4.35P hard material reinforced joint is not broken and can withstand repeated bending and plugging. Tensile resistance without winding.
5. The wire is not easy to be damaged. Many of the original data wires used by us are easy to damage the copper wires that leak out of the wire. The nylon braided usb cable just overcomes this problem.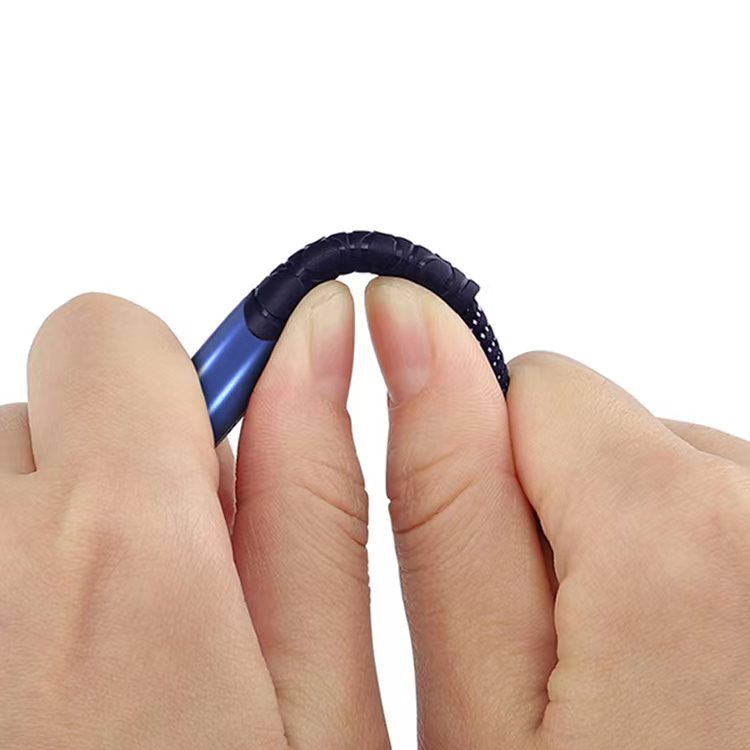 That said, there are so many
DAMAVO®
Advantages of nylon braided usb cable ,What other advantages does it have? There must be some answers. I won't give them one by one here. After analyzing this data line with everyone, we found out whether this data line is suitable for us or not. We still have the most important decision-making power. The author just gives you a brief analysis of this braided usb cable.
Looking forward to cooperating with you! To see
FAQ
know more. or Contact sales to start your inquiry!
(0086) 752-5779666
 or send
E-mail
to us!