Mobile phones and chargers are essential for people who have cars. Mobile chargers are one of the most favorite things for drivers. A car charger is prepared on the car. No matter when you are going out or driving for a long distance, you can no longer be afraid of the pain caused by the lack of power. Before, when there was no car charger, the power of your mobile phone would be saved, but it would not be used at all. Nowadays, smart phones consume a lot of power. At least one charge or even 2-3 charges a day. Now there are charging pads and car chargers. We are not afraid that the phone will run out of power. Today,
DAMAVO ®
The manufacturer recommends a USB
twin socket
car charger.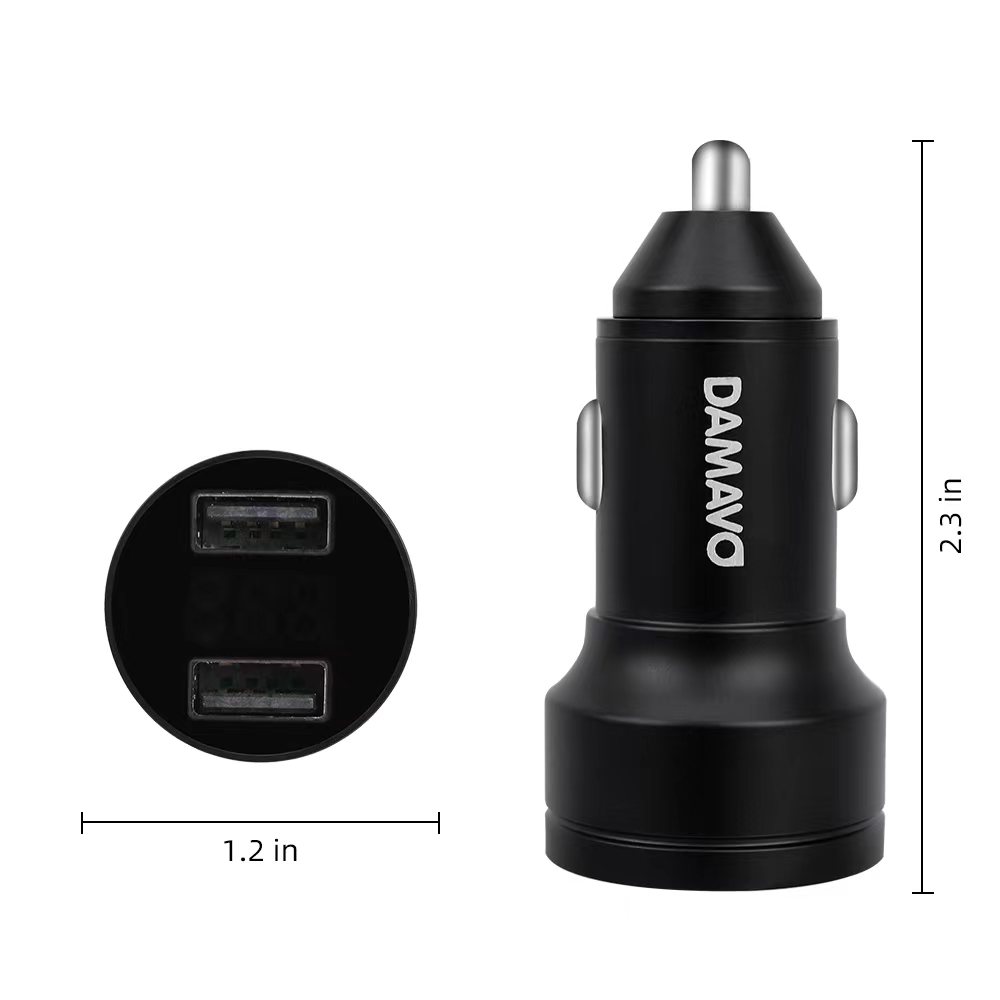 DAMAVO ®
Charger USB twin socket interface, current 2.4A, 4.8A, QC fast charging, fast charging charging is faster, compatible with 99% of vehicle models/electronic devices. When purchasing vehicle mounted chargers, the voltage and current and the number of charging USB sockets are very important. The voltage of mobile phones, tablets, and mobile power supplies are different. The vehicle mounted chargers should have more than two USB interfaces, and the current should be at least 2.4A or above, otherwise the charging speed will be slow and the device will be damaged. It is safe and safe to protect your mobile phone and car from being hot when charging. The aluminum alloy shell not only has a sense of luster and texture, but also has the characteristics of temperature resistance, fall resistance, anti-interference, fireproof PC, etc. The built-in short circuit, over-voltage, over-current and other protection chips, anti-interference protection chips, and over temperature protection chips have more stable performance to ensure the safety of internal charging.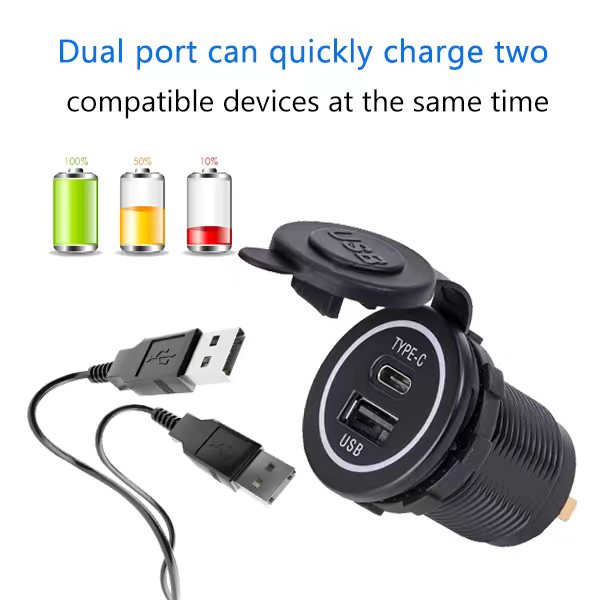 Both sides of the USB twin socket also have reinforced anti-skid shrapnel, which is more stable! In case of bumpy driving or emergency braking, it can ensure that the car charger is firmly stuck at the cigarette lighter socket and will not pop up suddenly to cause explosion and other dangerous situations. The bottom is of stepped design, the interface is not easy to loosen, and the output is more stable. Safe, simple, elegant and durable car charger. Strength and beauty should coexist! Not only can it be charged in an emergency and safe way, but also it should be exquisite and durable to decorate your car! Make your car look more high-end! Small size, small and delicate, full of luster, and the texture is explosive. It can be hidden under the cover plate of the cigarette lighter and integrated with the car. It is not only beautiful, but also convenient to cover the dust cover of the cigarette lighter. It is full of simple and atmospheric scientific and technological sense, and the appearance and function are online at the same time.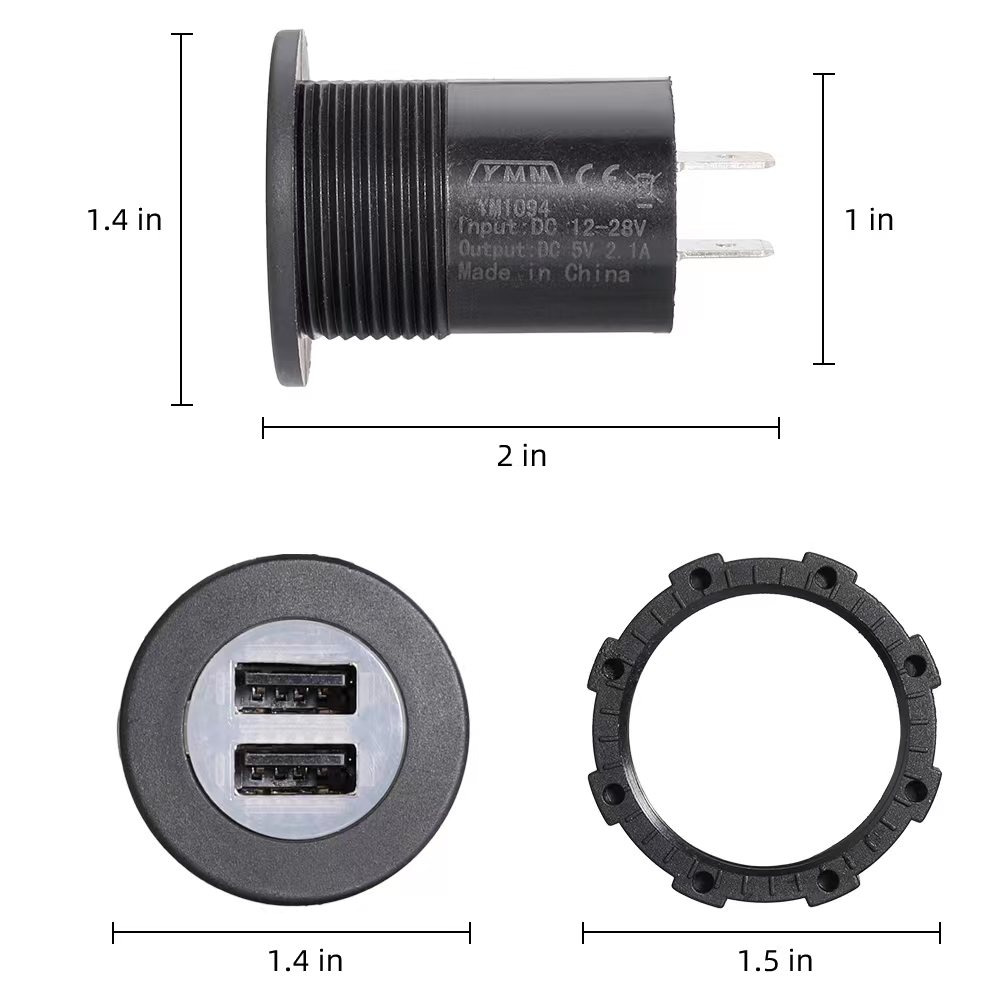 Most of the USB in the car is used to transmit data. The current is only 500mA, and the charging is very slow, even making the charge less and less. Charging the mobile phone with on-board USB all the time will cause damage to the mobile phone and the car to a certain extent. The USB interface on the car is not suitable for charging mobile phones and other electronic products. This USB twin socketon-board charger is safe and easy to use.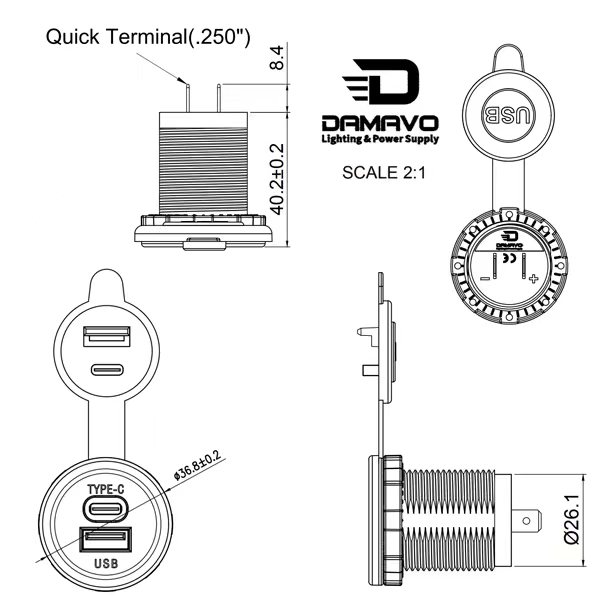 Looking forward to cooperating with you! To see
FAQ
know more. or Contact sales to start your inquiry!
(0086) 752-5779666
 or send
E-mai
l to us!