Ceiling  lights|Awning lights|Aluminum LED lights|LED light bar|USB charger|Power socket|Cables|Voltmeter Ammeter|Panel Mount|Others
The ear-mounted car charger brings a new experience to the user's installation, we want to talk with you here about the Advantages of USB surface mounted 12v socket - DAMAVO.
A card ear is on each side of the car charger, and a buckling groove is designed. The look is clean and tidy. The car charger is equipped with red and black wires for easy wiring. Significantly improve the user experience.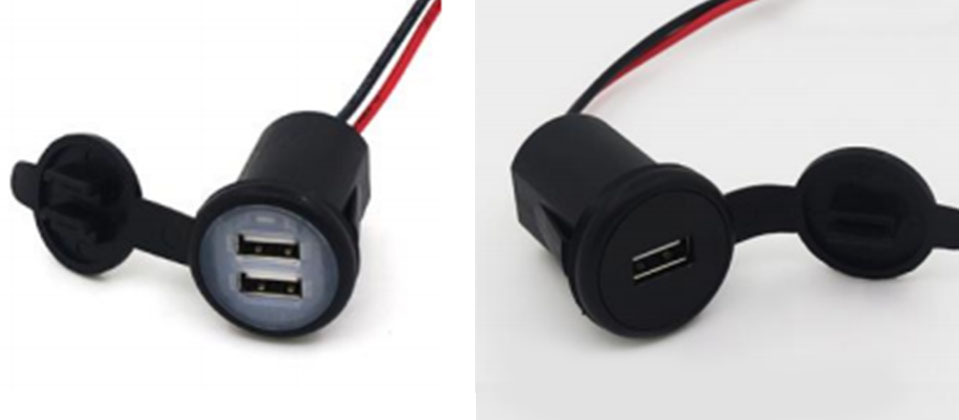 The product adopts a dual-USB and single-USB design and has three specifications: single-hole 2.1A, double-hole 2.1A, and double-hole 2.1A+2.1A. The USB cover has two options light transmission and black; no matter how you match it, there are grades.
It is easy to install. You only need to open a hole on the panel according to the installation dimension drawing and connect the electronic wire to the car's power supply. The car charger distinguishes the positive and negative poles. The connection will not cause damage to the car charger and the car; re-install the wire correctly. After the wires are connected, push the car charger into the assembly hole and fasten it, and it can be used. Installation is so easy.
The car charger has overvoltage protection, overload protection, short circuit protection, overheating protection and reverse polarity protection. Safe and efficient, you can use it with confidence.
In the future, we will add more new products of shapes and specifications to meet the different needs of customers, so stay tuned.
So, what do you think of the car charger installed in the car ear? Do you need a card-mounted car charger?
Please like and comment below~
DAMAVO always adheres to the customer-centric approach. It has 5 standardized production lines. Each production line is equipped with anti-static devices, independent laboratories, and perfect production service management systems, providing strong cooperation for customer brand promotion and product planning. The customer network extends to the world, exported to Europe, North America, South America, Japan and South Korea, Southeast Asian countries, to provide solutions and products for brand customers. Is a well-known customer supply chain manufacturer at home and abroad.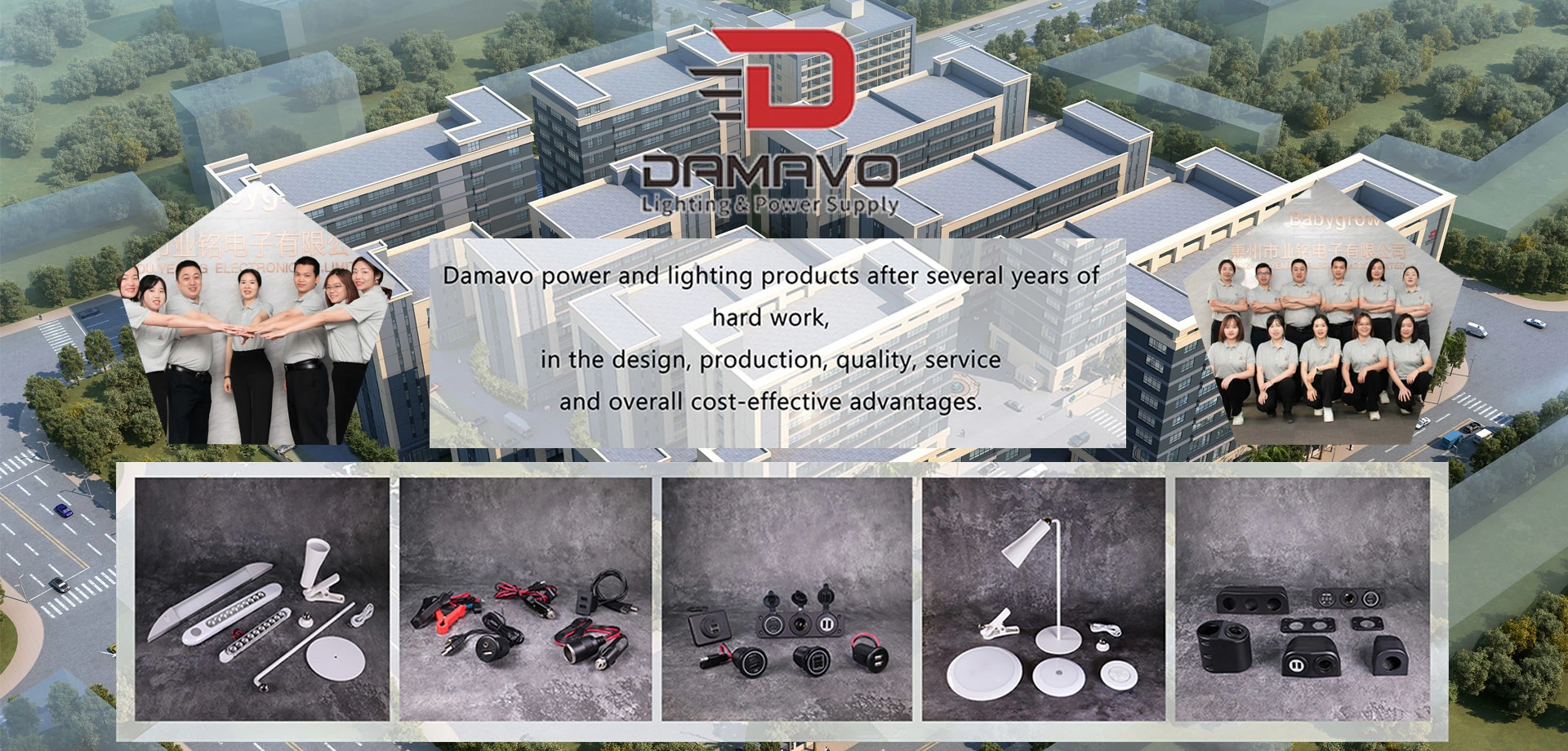 Looking forward to cooperating with you! To see FAQ know more. or  Contact sales to start your inquiry! (0086) 752-5779666  or send E-mail to us!