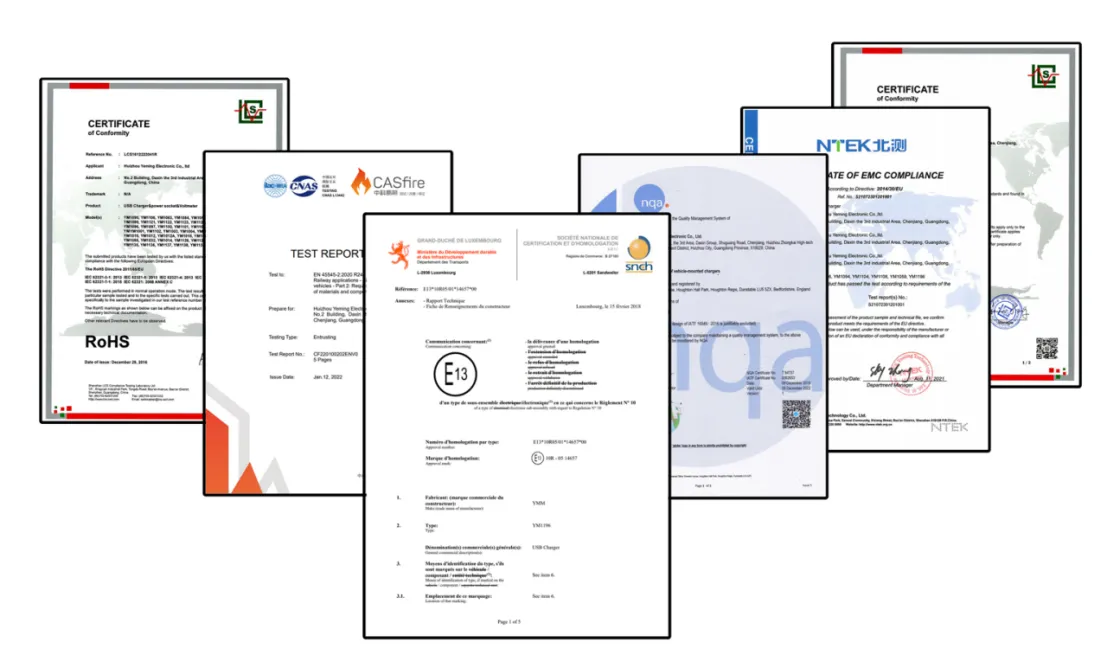 Ceiling  lights|Awning lights|Aluminum LED lights|LED light bar|USB charger|Power socket|Cables|Voltmeter Ammeter|Panel Mount|Others
DAMAVO ®
 hopes to win the support of more car factory customers by producing higher-quality products through more demanding production management.
DAMAVO ®
is a IATF16949 factory of Power supply chargers & LED lights,  such as surface pro car charger, RV exterior led lights, Cables and panel mount.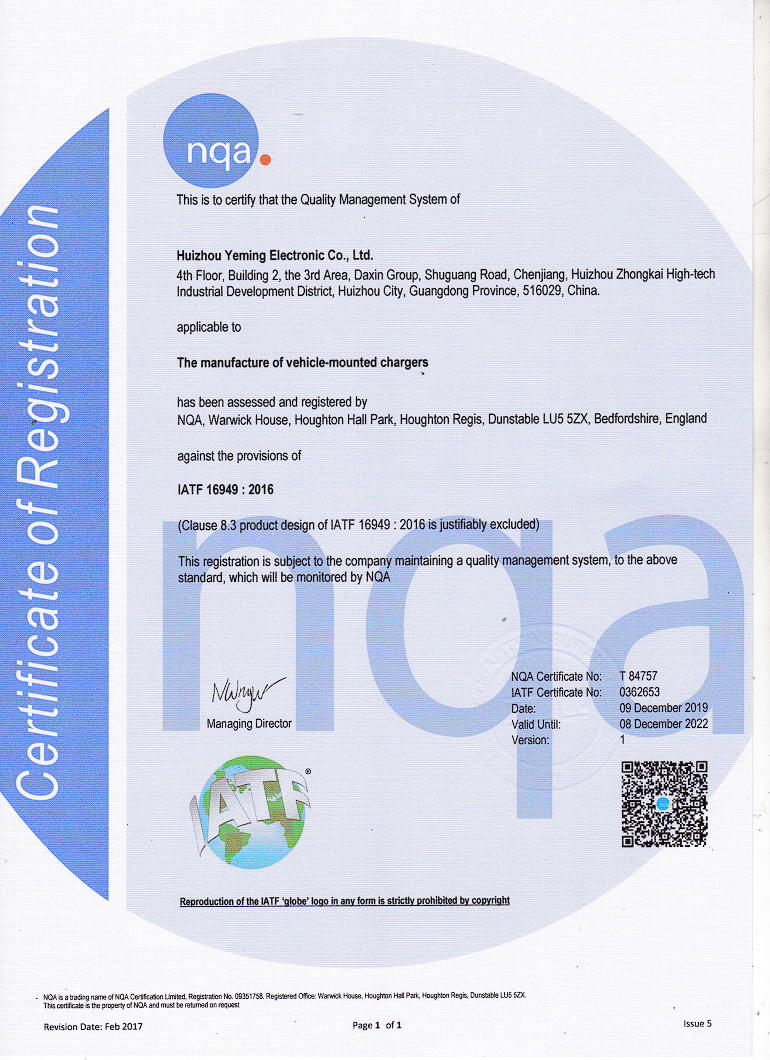 With more than 20 years of experience developing electronic products for cars, trucks, motorhomes, caravans, motorcycles and ships, this small and medium-sized factory from Huizhou, Guangdong, China, has further raised its production standards. IATF 16949 will benefit long-term customers, partners, and manufacturers with exceptionally high standards in the automotive industry.
"Our needs are comparable to the high demands of current and future customers", explains Joy Yang, Managing Director of DAMAVO ®: "Stalling means going backwards, and as a future-oriented company, we are constantly striving and optimizing our quality standards. Like our customers."
From universal voltage of 12-24V to comprehensive voltage requirements of 9-36V, through power sockets, USB charging sockets to LED LAMPs, we are constantly adjusting our vast product portfolio to meet customer needs. These developments are thanks to our customers, who continue sending new development requirements.
This quality also impressed TÜV Rheinland. HUIZHOU YEMING ELECTRONIC CO., LTD has obtained TÜV certification according to the established quality management standards of the automotive industry.
The QS system ISO 9001:2008 was introduced as early as 2002 and continues to be confirmed by regular inspections by certification bodies.

DAMAVO ® always adheres to the customer-centric approach. It has 5 standardized production lines. Each production line is equipped with anti-static devices, independent laboratories, and perfect production service management systems, providing strong cooperation for customer brand promotion and product planning. The customer network extends to the world, exported to Europe, North America, South America, Japan and South Korea, Southeast Asian countries, to provide solutions and products for brand customers. Is a well-known customer supply chain manufacturer at home and abroad.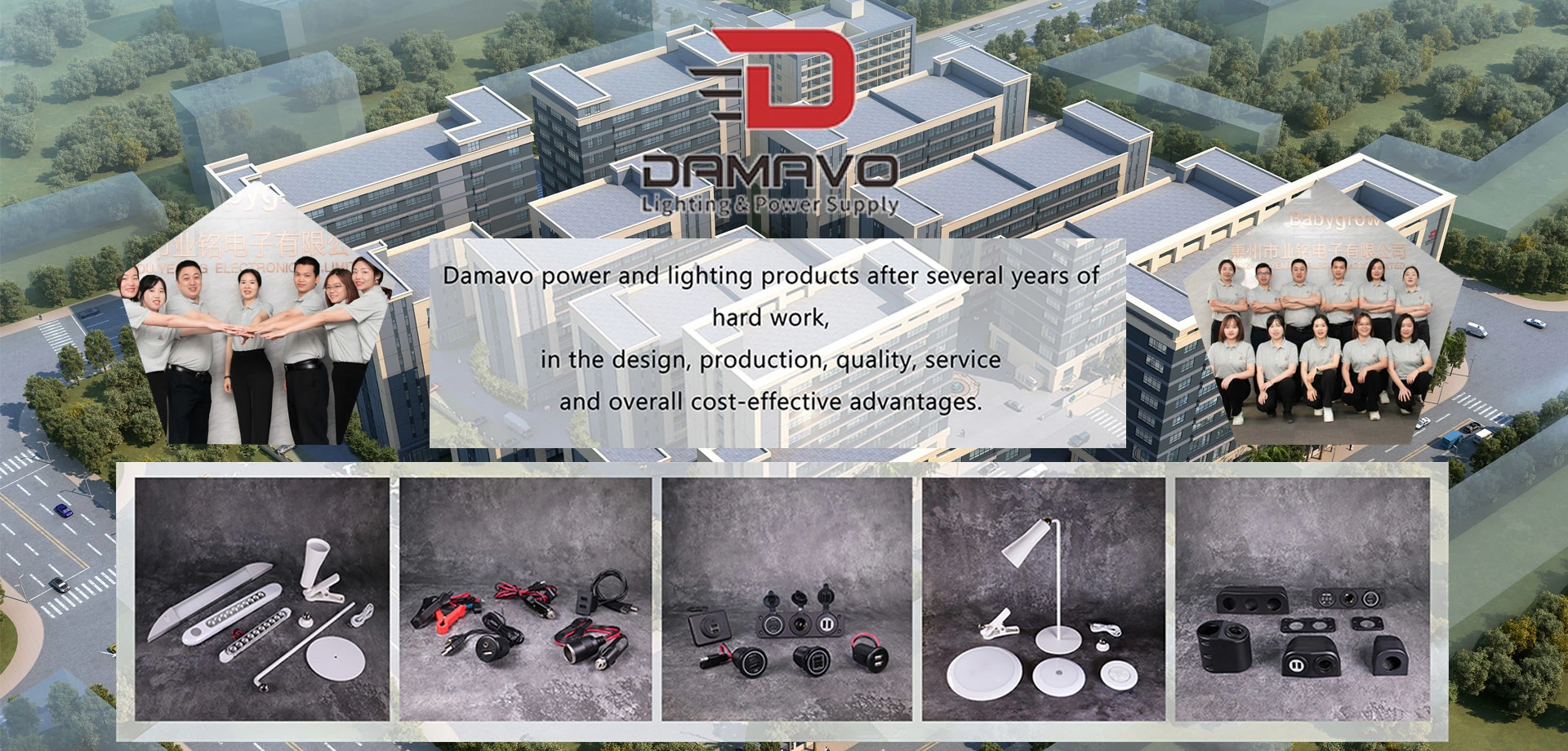 Looking forward to cooperating with you! To see FAQ know more. or  Contact sales to start your inquiry! (0086) 752-5779666  or send E-mail to us!