Ceiling  lights|Awning lights|Aluminum LED lights|LED light bar|USB charger|Power socket|Cables|Voltmeter Ammeter|Panel Mount|Others
The car cigarette lighter is an electronic device that is similar to the power multi-hole socket of household electricity, which is connected to the car power supply through a plug and then leads to multiple cigarette lighter sockets. The cigarette lighter socket is very useful for car owners who often use car electronics. If it is used for mobile phone charging, MP3/MP4 and other digital products are charged. Besides, the car cigarette lighter can also be equipped with a car inverter, which can convert 12V, 24V or 48V DC power on the car into 220V. /50Hz AC power supply, suitable for ordinary electrical appliances. The car inverter is best to use a split type, the electrical power used is limited to 150W or less, and the output current will not be greater than the battery current.
DAMAVO ® has always adhered to customer-centricity. It has 5 standardized production lines. Each line is equipped with anti-static devices, an independent laboratory, and a complete production service management system to provide strong cooperation for customer brand promotion and product planning. The customer network extends to the whole world and is sold in Europe, North America, South America, Japan, South Korea, and Southeast Asian countries, Provide solutions and products for brand customers. It is a supply chain manufacturer of well-known domestic and foreign customers.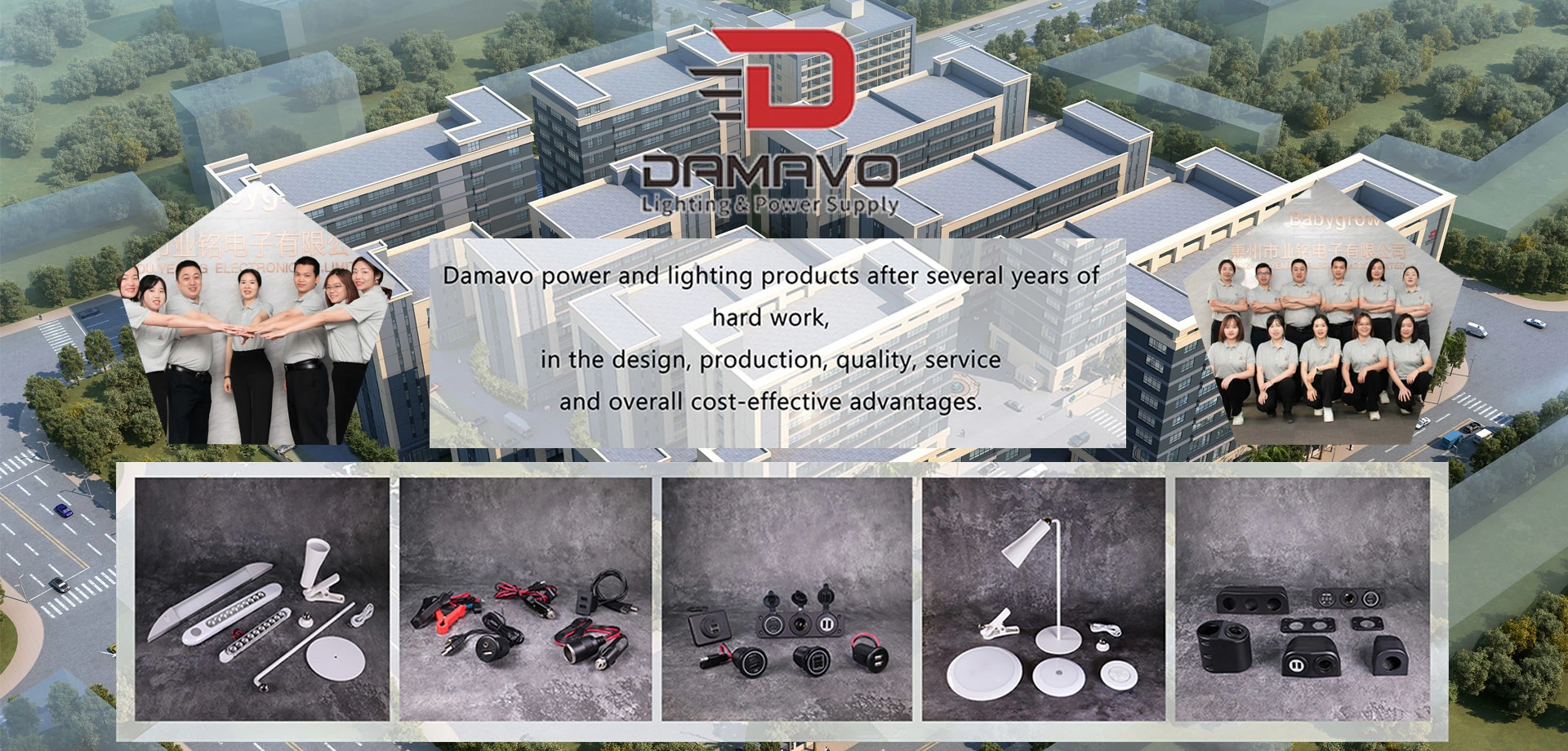 Looking forward to cooperating with you! To see FAQ know more. or  Contact sales to start your inquiry! (0086) 752-5779666  or send E-mail to us!