While many modern cars and other vehicles have built-in USB ports to charge your phone and tablet, they often don't offer the fastest charging speeds. That's why investing a few dollars and getting a dedicated car charger to charge your devices quickly is a good idea. These chargers plug into a 12V/24V port (or cigarette lighter) and can also charge tablets and laptops. If you have an older vehicle that doesn't have a USB port, a dedicated phone car charger can also be useful.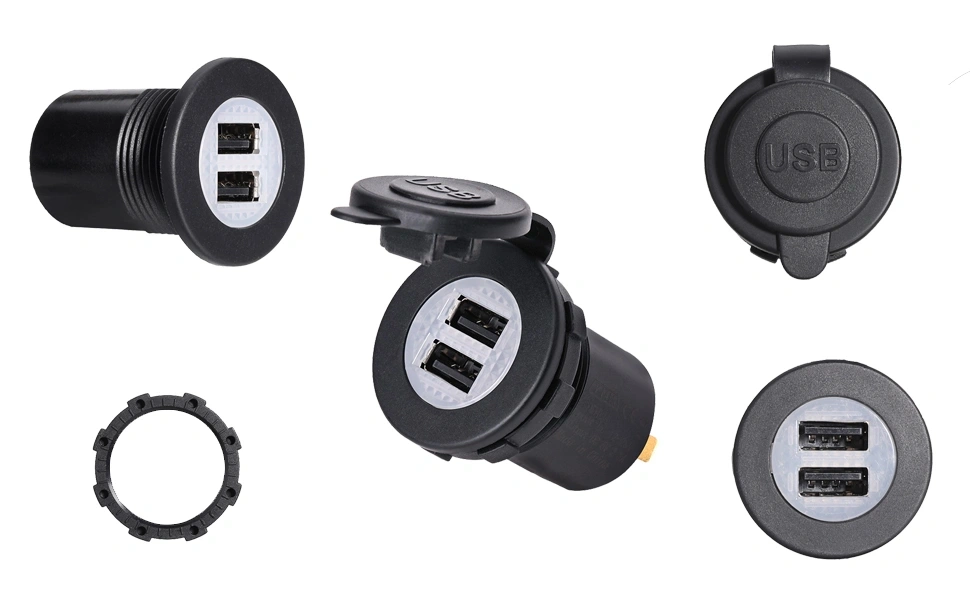 How to choose the right car charger?
Finding the right one can be difficult with so many car charger options. Like normal USB chargers, car chargers follow various protocols, have different power outputs, etc.
DAMAVO YM1094 Dual USB Car Charger
 12v usb flush mount,12 volt usb wall outlet,USB car flush mount
, this dual-port charger with dual-hole output 5V, the maximum optional 2.1A, 3.1A, and 4.2A current, ensures the charging time is very fast, even for large devices such as iPad. A low profile is great for travel and compact cars.
YM1094
is easy to use and has safe and stable performance, allowing car owners to drive unhindered.
> fast charger car adapter, dual USB port for car, 5A USB charger
> Input 12-24V DC, Output 5V DC 2.1A or choose 5V DC 4.2A or choose 5V DC 4.8A
> Insulation resistance: DC 500V 100MΩ Min; Dielectric strength: AC 1500V 1 minute; Operating temperature: -20℃~+60℃
> Housing: Nylon66+33%GF Black; Rear Cover: Nylon66+33%GF Black; Dust Cover: PVC 70% Black; Lampshade: PC Black; Terminal: Copper alloy
> Can be chosen with LED or without LED
DAMAVO ® always adheres to the customer-centric approach. It has 5 standardized production lines. Each production line is equipped with anti-static devices, independent laboratories, and perfect production service management systems, providing strong cooperation for customer brand promotion and product planning. The customer network extends to the world, exported to Europe, North America, South America, Japan, South Korea, and Southeast Asian countries to provide solutions and products for brand customers. It is a well-known customer supply chain manufacturer at home and abroad.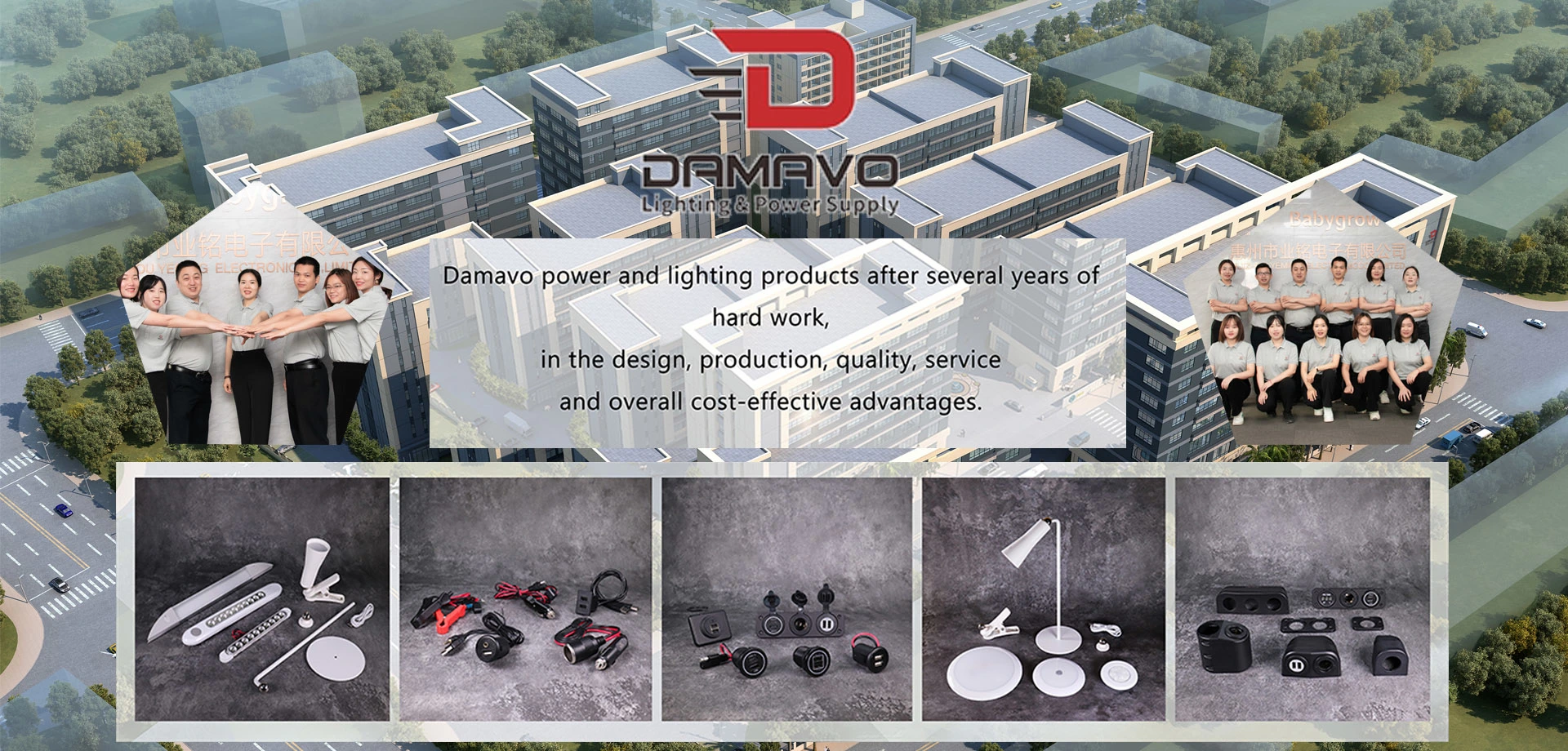 Looking forward to cooperating with you! To see FAQ know more. or  Contact sales to start your inquiry! (0086) 752-5779666  or send E-mail to us!