DAMAVO ®
 is a IATF16949 factory of Power supply chargers & LED lights,  such as  12v lighter adapter, usb to 12v cigarette lighter, 12v dc cigarette lighter adapter.
When we travel by public transportation, the battery is usually full when we get on, and a low battery warning appears when we get off. A dead mobile phone makes us insecure and may delay our work or important things. To solve this problem, in addition to our portable power banks just in case, many vehicle manufacturers have installed car chargers on vehicles before they leave the factory, which greatly facilitates passengers to travel lightly, and there is no need to prepare multiple power banks for long-distance travel.
DAMAVO's car chargers can be installed on various types of vehicles, such as 12v lighter adapter, usb to 12v cigarette lighter, 12v dc cigarette lighter adapter buses, cruise ships, trucks, forklifts, etc. It applies flush-mounted installation, which doesn't occupy additional space or affect the overall appearance. Of course, for individual buyers, the car chargers can also be modified or added to their vehicles.
Input: 12-14VDC
Output: 5V 2.1A
Housing: Nylon
Cap: PC
With the certifications: EN55032, EN55035, E61000&E60068
High pressure resistance, high efficiency, high reliability
Low energy consumption
stylish and compact, easy to install
Overload protection, short circuit protection, high voltage input protection, high temperature protection, over temperature protection
DAMAVO ® always adheres to the customer-centric approach. It has 5 standardized production lines. Each production line is equipped with anti-static devices, independent laboratories, and perfect production service management systems, providing strong cooperation for customer brand promotion and product planning. The customer network extends to the world, exported to Europe, North America, South America, Japan, South Korea, and Southeast Asian countries to provide solutions and products for brand customers. It is a well-known customer supply chain manufacturer at home and abroad.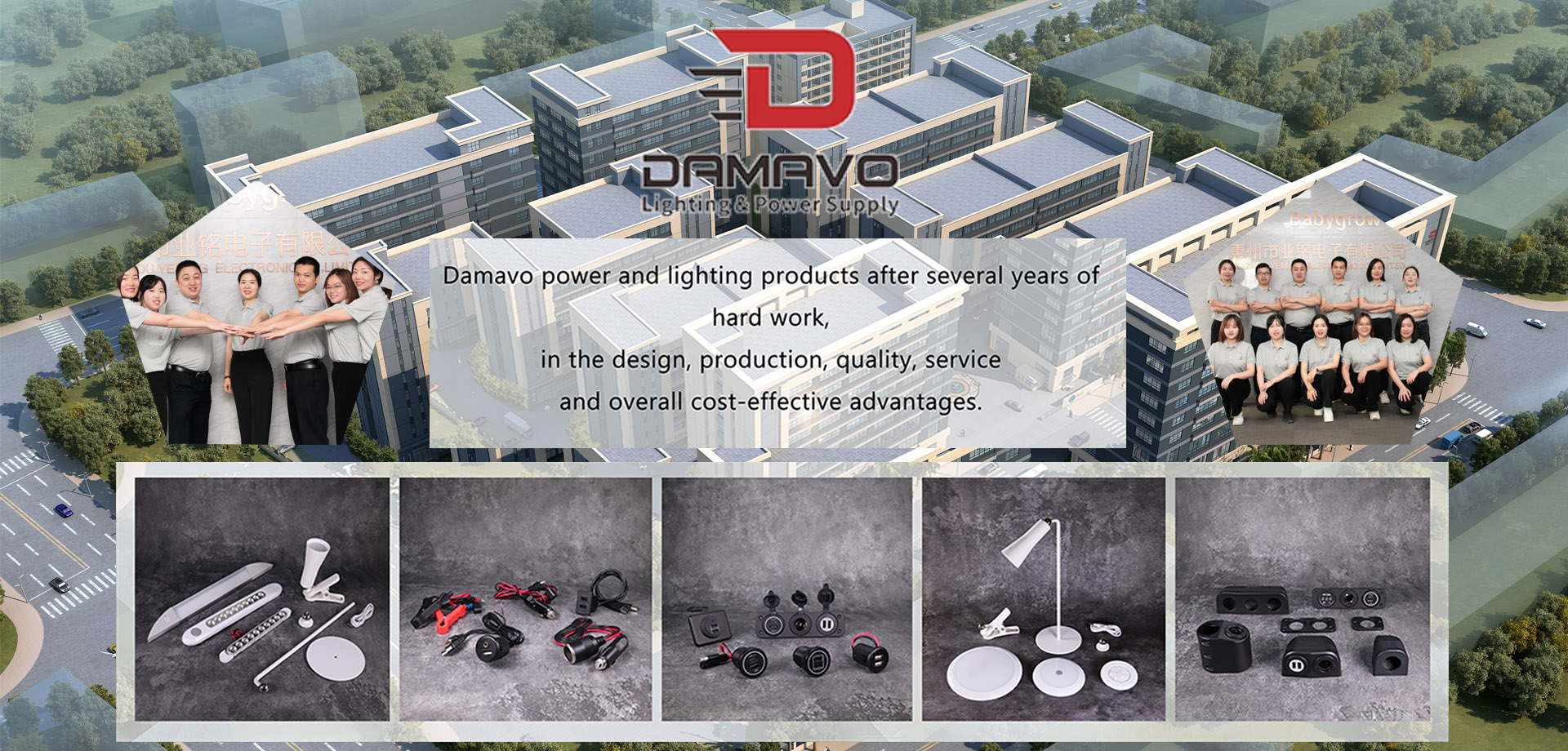 Looking forward to cooperating with you! To see FAQ know more. or  Contact sales to start your inquiry! (0086) 752-5779666  or send E-mail to us!