Ceiling  lights|Awning lights|Aluminum LED lights|LED light bar|USB charger|Power socket|Cables|Voltmeter Ammeter|Panel Mount|Others
About car lights,most cars today use halogen lamps. Especially brakes, turn signals, etc. The advantage of halogen lamps is that they are easy to maintain, and the price of replacing the bulbs is only between ten yuan and dozens of yuan. However, halogen light bulbs are easy to be burned, so we often see a certain headlight of some cars off on the road. Such headlights use halogen light bulbs. In addition, the brightness of halogen lamps will be weaker than the other two bulbs, which is why halogen bulbs are gradually replaced by other bulbs
Like RVs, the change in the use of lights is also greater, and most RV users have begun to choose to use LED lights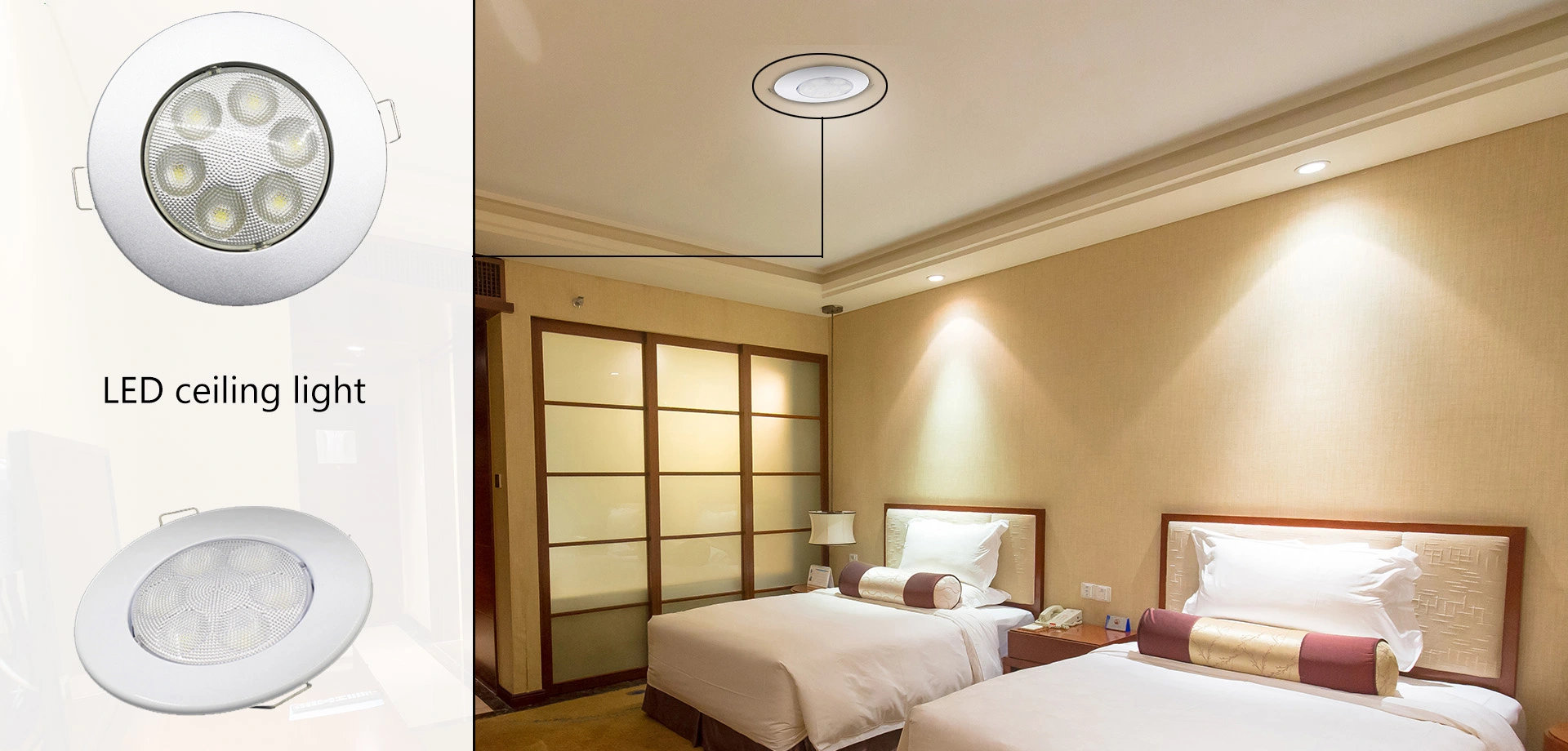 LEDs, or light emitting diodes, have been around for well over 60 years. Only recently has the technology been converted for use in RVs. These days it is possible to find LED lights that will replace every single light in your RV. The variety of options makes switching to this energy efficient type of lighting as easy as changing a light bulb. Other benefits include:
Save Energy : LED lights use roughly 10% of the power that standard RV lights consume. This helps prevent drain on your batteries, and allows you to enjoy your RV without plugging into a power source for longer periods of time.
Safety: LEDs produce no UV light. In other words, there's no danger of your drapes, furniture, or walls getting faded.
Mercury Free: LED lights don't contain lead or mercury like fluorescent lights.
Durable: LED lights can last for up to 60,000 hours – that is almost seven years of light! This number is compared to 2,000 hours for incandescent bulbs, and 1,000 hours for halogens. It's safe to say that you'll rarely have to replace an LED light.
Full Brightness: Most RV LED lights tend to be as bright or brighter than their more common counterparts.
Generate minimal heat: Halogen and incandescent lights burn at 200 degrees Fahrenheit. LEDs burn at anywhere from 80-100 degrees Fahrenheit. This cooler temperature minimizes the fear of your fingers getting burned, or of the interior of your RV getting heating up. In other words, you won't have to keep your energy sucking air conditioner on at all times.
Full light: LED lights come on instantly and at full brightness. No more waiting for the light to brighten, as you would with florescent lights.
Toughness: LED lights are able to withstand the ups and downs of RV travel and won't break because of jarring vibrations.
Diversity: They are available in many colors which allow you to customize your rig to your unique taste.
Longer life, faster brightness, lower power consumption and more robustness than other alternatives are all advantages of LEDs. These advantages make them more reliable and safer than standard lamps. LEDs are a great choice for all types of RVs; especially for RV enthusiasts who like to go camping or dry camping.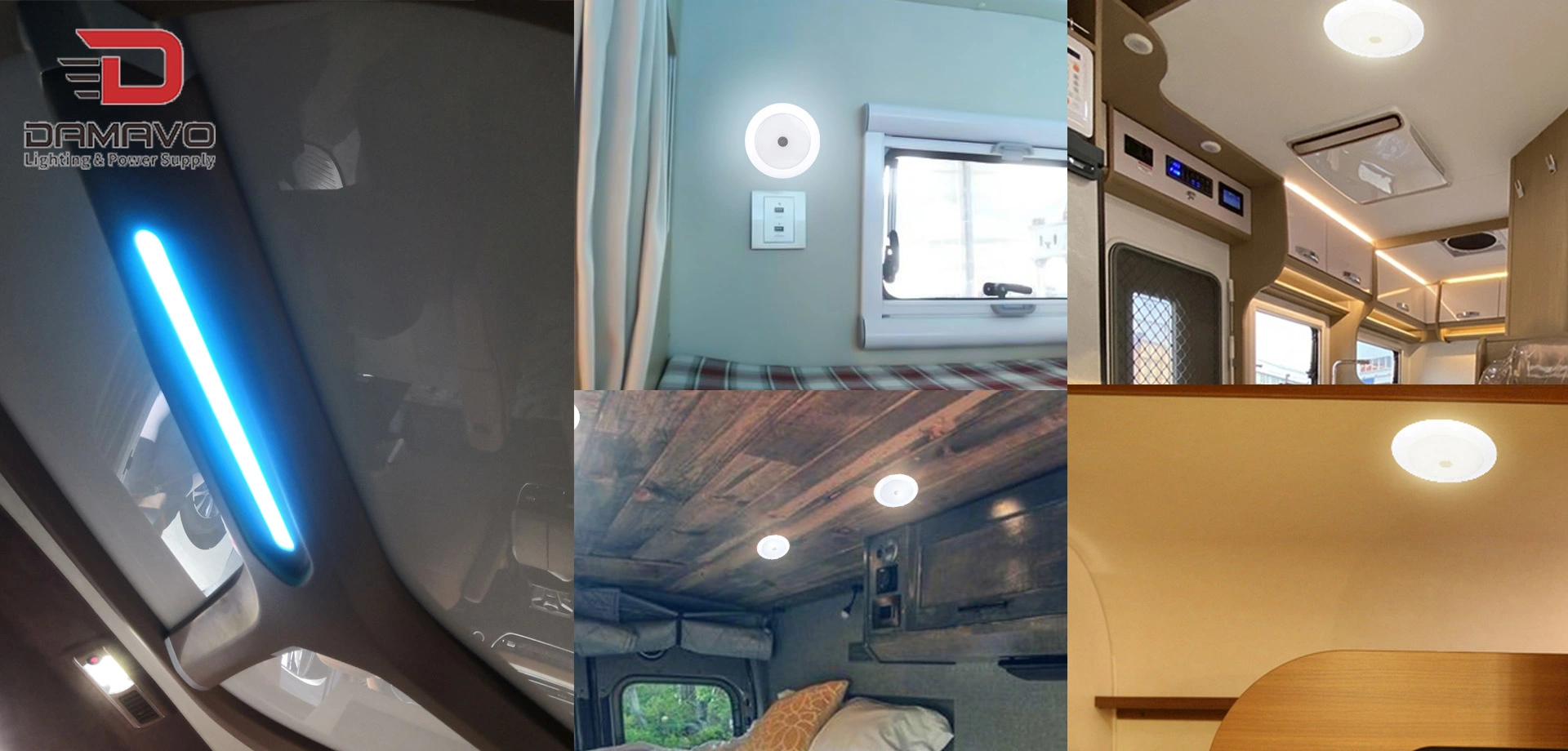 DAMAVO ®
has always been customer-centric. Has 5 standardized production lines. Each production line is equipped with anti-static devices, independent laboratories, and a complete production service management system, providing strong cooperation for customer brand promotion and product planning. The customer network extends all over the world and is exported to Europe, North America, South America, Japan, South Korea, and Southeast Asian countries, providing solutions and products for brand customers. It is a supply chain manufacturer for well-known customers at home and abroad.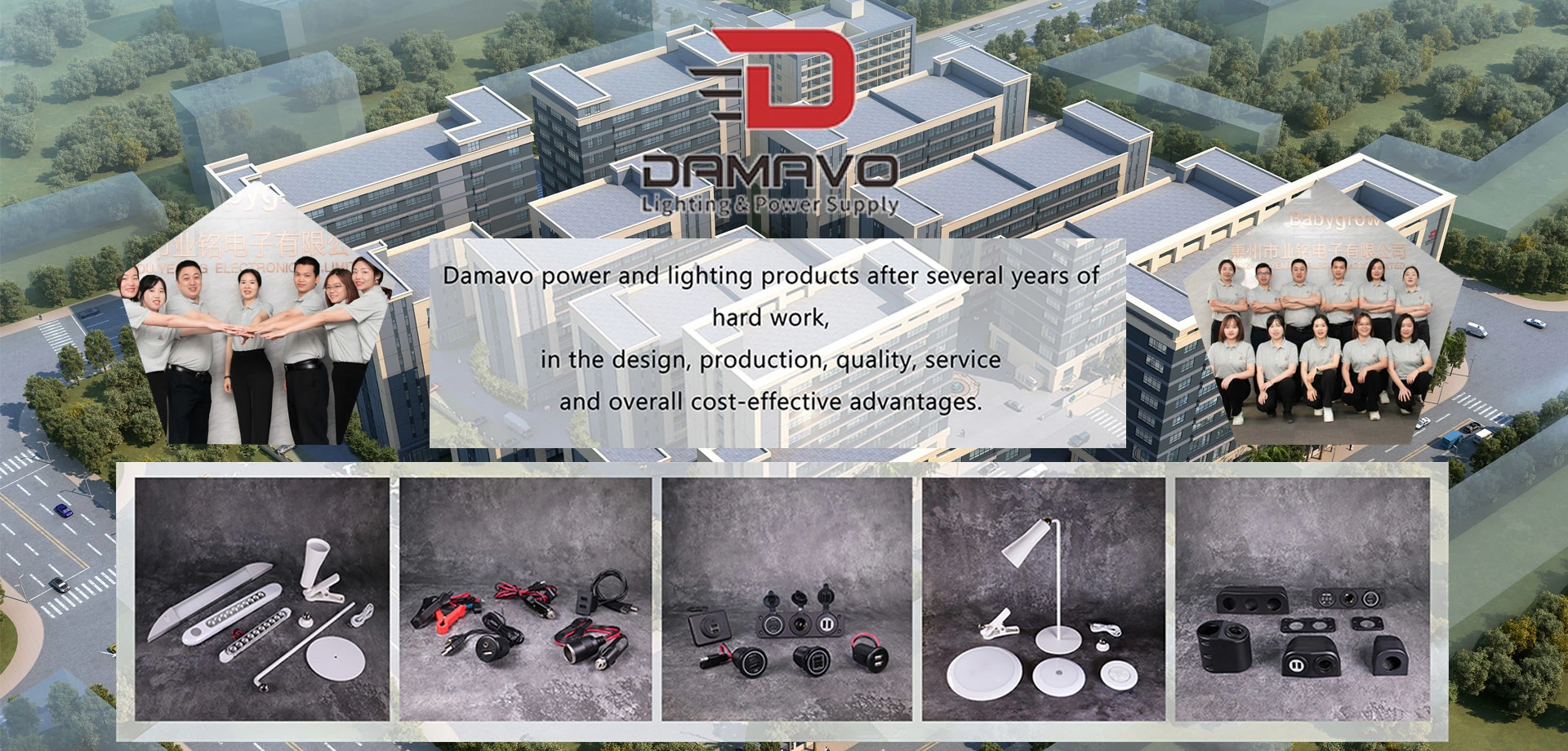 Looking forward to cooperating with you! To see 
FAQ
 know more. or  
Contact sales
 to start your inquiry! 
(0086) 752-5779666
  or send 
E-mail to us
!