DAMAVO ®
 is a IATF16949 factory of Power supply chargers & LED lights,  such as  rv led ceiling light 12v interior, 12v colour changing led lights, 12v led downlight bulbs.
You get the best of all quality RV equipment with a recreational vehicle. So, if you want to add sparkle to your RV trip and make your trip more comfortable and memorable, why start with the
best RV LED lights
?
Most RVs come pre-installed with incandescent and fluorescent lights, which are more expensive but less sustainable.
LED lights  
also provide a clearer view for late-night picnics at the RV park.
Colour: LED has warm colours, cool and natural colours and others. Warm light produces a soothing yellow hue; cool light is the brightest type of light, but it can help you focus. Natural colour is the hue closest to sunlight.
Lumens: In LEDs, lumens determine the brightness of the light. A higher number means brighter light. Typically, 40 lumens/square foot is adequate for living and bedrooms, while a kitchen needs around 60 lumens in the same area rv led ceiling light 12v interior, 12v colour changing led lights, 12v led downlight bulbs.
Reflector bulbs are popular for floodlight and spotlight applications, while chandelier bulbs are suitable for luxury RV lighting applications.

    LED light; Spring Flush Mount Ceiling Light Downlight
    RV inside lights, 3-inch RV puck lights, mini light RV
    Rating: DC 12~24V / Max 1.8W
    Insulation Resistance: DC 500V 100MW 1 Minute; Dielectric Strength: AC 1500V 1 minute; Operating Temperature: -20°~+60°C
    With certification CE
    Size: 87.2D*17.8Hmm
    LED Type: SMD LED White* 6 PCS
    CCT: 6000K ± 20%
    Beam Pattern: 60°
    Luminous Flux: All bright: 130 Lm ±20%
    Sealing: IP53
    Bottom cover: ABS, White;; Cover: ABS, White; Lampshade: PC, Transparent
    Wire: red, black
    For providing brightness and operating electronic devices that are universally suitable for most 12V/24V cars, cars, SUVs, motorcycles, buses, boats, RVs, Cabinets, home wardrobes, wine cabinets, etc.
 
DAMAVO ® always adheres to the customer-centric approach. It has 5 standardized production lines. Each production line is equipped with anti-static devices, independent laboratories, and perfect production service management systems, providing strong cooperation for customer brand promotion and product planning. The customer network extends to the world, exported to Europe, North America, South America, Japan, South Korea, and Southeast Asian countries to provide solutions and products for brand customers. It is a well-known customer supply chain manufacturer at home and abroad.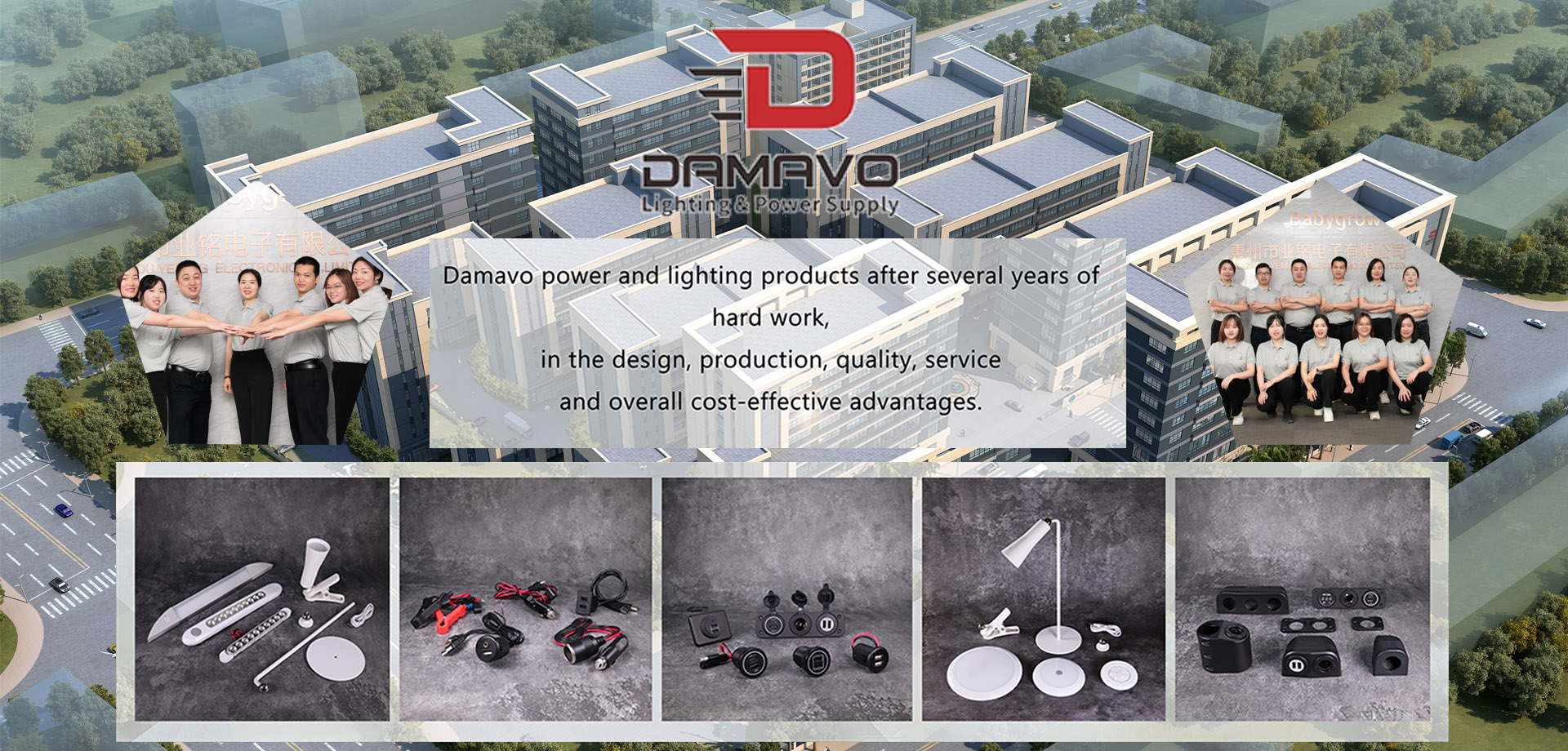 Looking forward to cooperating with you! To see FAQ know more. or  Contact sales to start your inquiry! (0086) 752-5779666  or send E-mail to us!